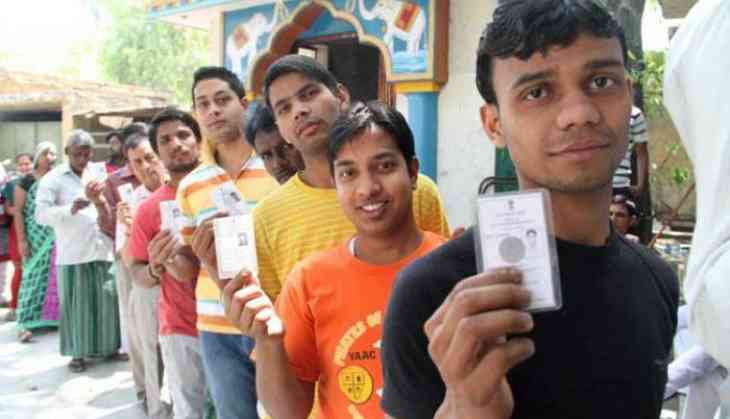 Amidst light rainfall voting for the municipal body in Punjab began in Ludhiana on Saturday morning. Despite the drizzle, voters queued up as early as 8 am and will continue till 4 pm.
494 candidates are contesting for 95 municipal wards and result is scheduled on February 27.
Three major players in this game are the ruling party Congress,BJP-Shiromani Akali Dal(SAD-BJP) alliance and Aam Aadmi Party and Insaf Party alliance. With over 1,153 polling stations, there are over 10.5 lakh voters in Ludhiana under tight security arrangements for the smooth functioning of polling.
In last year municipal elections of Amritsar, Jalandhar, Patiala, Congress turned out victorious. This year polling would revolve around Civic issues like water pollution, water supply, bad roads, and infrastructure.
This is the biggest poll of Ludhiana-: Government offices, institutions will remain closed and hotels have been directed to not serve liquor today.
A similar 'dry day' will be observed on the day the results for the Ludhiana civic polls will be declared.
Keeping the security and ensuring that peaceful polling is being conducted, around 4,500 policemen have been deployed.
According to District Electoral Officer-cum-Deputy Commissioner Pradeep Kumar Agrawal, "Nine strong rooms would be set up, where the electronic voting machines would be kept till the counting day. In the strong rooms, CCTV cameras would also be set up for round-the-clock supervision."