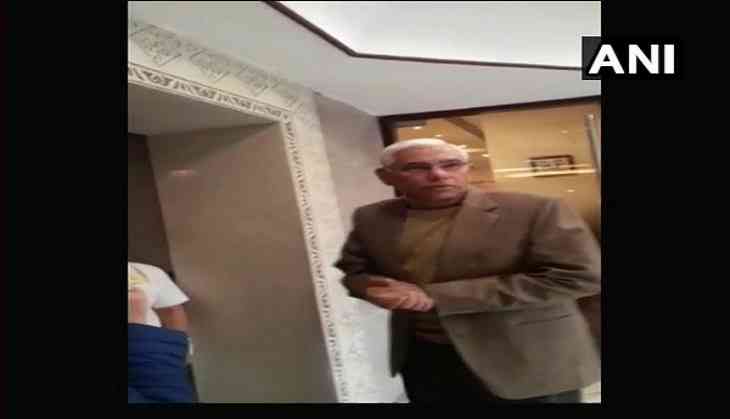 The former Comptroller and Auditor General of India (CAG) on Tuesday said he had not spoken to anyone for a reason in connection with the special Central Bureau of Investigation (CBI) court's 2G scam case verdict and former Telecom Minister Andimuthu Raja's allegations against him.
"I have not spoken to anybody and there are reasons for that, as and when you will get to know," said Rai here, when questioned about all accused in the 2G spectrum allocation scam cases being acquitted by the CBI court and Raja's allegations.
Two days ago, the former telecom minister Raja alleged that Rai was a "contract killer", hired to kill the UPA-2 government and called for his prosecution for "abusing" the power and "cheating" the nation.
"Vinod Rai should be prosecuted for cheating and abuse of power. He was a contract killer. His shoulder was used to kill UPA 2," Raja said during a media interaction at the launch of his book '2G Saga Unfolds'.
-ANI