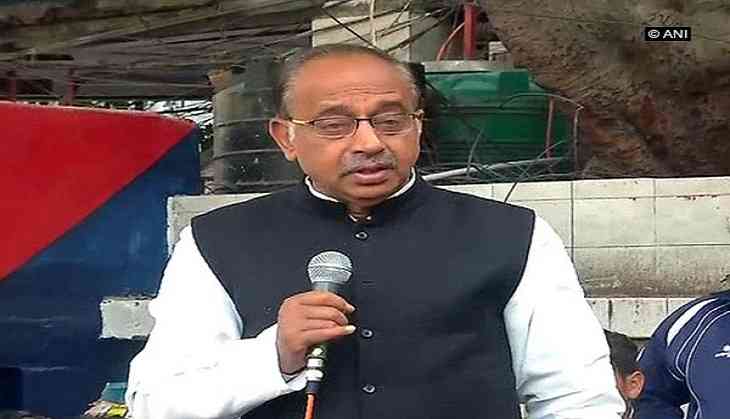 Union Minister Vijay Goel hit out at the four non-NDA Chief Ministers for backing their Delhi counterpart Arvind Kejriwal in his ongoing rift with Lieutenant Governor of Delhi.
Criticising the decision of West Bengal Chief Minister Mamata Banerjee, Andhra Pradesh Chief Minister N Chandrababu Naidu, Karnataka Chief Minister HD Kumaraswamy and Kerala Chief Minister Pinarayi Vijayan for extending support to Kejriwal, Goel on Saturday questioned as to why they did not object to the assault on Delhi Chief Secretary Anshu Prakash.
"Do these four Chief Ministers know what led to this crisis? Where were these people when Delhi's Chief Secretary was being humiliated and assaulted? This crisis began from there," Goyal told ANI.
Earlier, the four chief ministers wrote a letter to the Lieutenant Governor Anil Baijal seeking an appointment to meet over the issues concerning Kejriwal and the Delhi government. However, they were denied permission.
They also visited Kejriwal's residence to meet his family before meeting the former at the Lt Governor office.
Kejriwal, along with Deputy Chief Minister Manish Sisodia and Cabinet ministers Satyendra Jain and Gopal Rai, has been camping at Raj Niwas since June 11 demanding a direction to the IAS officers working under the Delhi administration to end their 'undeclared strike', among other demands.
(ANI)