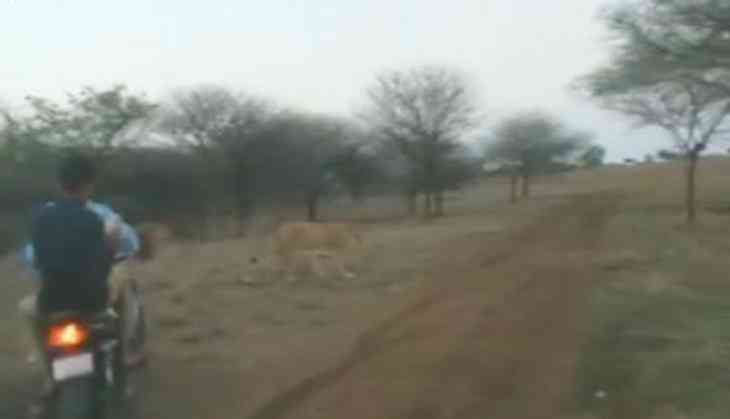 Three of the four bikers were arrested after a video of them chasing lions in Gujarat's Gir sanctuary went viral.
The video that has caused an outrage among animal lovers and activists show four men chasing lions, lionesses and cubs.
The lions are seen running in a distraught way to escape the gang. Meanwhile, Forest officials have initiated an inquiry into the whole incident. Wildlife officials are trying to track down the fourth man and the source of the video.
The video was posted on social media sites which caused uproar among the people.
One biker, whose identity is yet to be disclosed, was arrested from near Rajkot. He was tracked down through the registration number of the bike.
Two other men were arrested from Amreli and Rajkot. The Gir sanctuary in western Gujarat is the only natural habitat of Asiatic lions.
The 1,400 sq km sanctuary has around 400 lions. A few months back, four boys hailing from Junagad, in a similar fashion ran after a lion cub.
The forest officials had arrested all of them.
-ANI