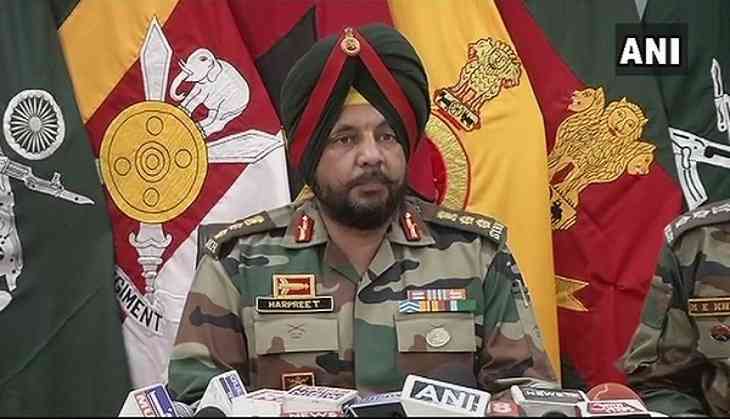 The Army Deputy Commissioner of Uri Brigade, Harpreet Singh on Monday said that terrorist were planning to carry out a Fidayeen attack in Baramulla's Uri Sector of Jammu and Kashmir.
Singh added that the army's operation has led to the neutralization of four terrorists till now.
"They (terrorists) are armed with AK -47 and suicide belts, so you can say that it's a Fidayeen attack," the Army Deputy Commissioner said at a press conference at Uri sector.
Singh further said that the terrorist had planned to carry out a major terrorist attack at the army camp at Kalgari.
"Army foiled a major terrorist attempt in Baramulla district in the early hours of September 24," Singh said, and added that specific information was received by army late in the night of September 23 by reliable sources about the infiltration bid.
According to Singh, three bodies have been recovered by the Army troops but the fourth one is still lying on the site and is suspected to be armed with a suicide belt, thus keeping the troops from recovering it.
The search operation is still underway.
Singh also informed that the terrorists had taken shelter in a civilian's house and held the residents hostage.
The residents were fortunately rescued in a very deliberate operation by the army.
"Alertness and resilience of army troops who engaged and neutralized the terrorists helped in foiling another devastating terrorist strike in Uri sector," Singh said before signing off.
In the early hours of Sunday, an infiltration bid by armed terrorists was foiled by the Indian troops at Baramulla district's Uri sector.
-ANI