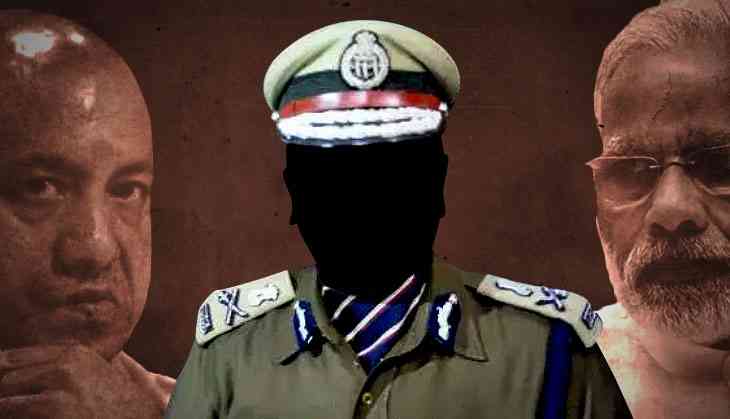 The Centre, it appears, has played spoilsport by not acting on the Uttar Pradesh government's request to relieve senior IPS officer Om Prakash Singh, so that he may be instated as the state's Director-General of Police. The post has been lying vacant since 31 December, 2017, when DGP Sulkhan Singh retired from office.

At present, Singh is the Director General of the Central Industrial Security Force and, given his reputation of being an efficient officer, the state government wanted him as state police chief.

It is unprecedented for the Centre to sit on a state's request for well over a fortnight, and this has caused embarrassment to the state. The Centre's reluctance to repatriate Singh has fuelled rumours of a cold war between New Delhi and the state government.

It has now become a prestige issue between the Centre and the state. By not naming any other officer to head the state's police force, the UP government has made it obvious that it was not going to let the Centre ignore its request.
A storied career
Singh was chosen by a committee headed by UP Chief Secretary Rajiv Kumar. The 1983 batch IPS officer, who has been Lucknow's Senior Superintendent of Polcie (SSP) thrice, was chosen over four others in the race – Pravin Kumar Singh, Surya Kumar Shukla, Rajiv Rai Bhatnagar and Gopal Gupta.

However, for all his achievements, Singh's first day as Lucknow's SSP on 2 June, 1995, must be the most forgettable day of his career.

On that eventful day, Samajwadi Party goons lay siege to the State Guest House on Mirabai Marg where Bahujan Samaj Party leader Mayawati was staying and almost killed her. The district police had surrendered its powers before the Samajwadi Party leaders and goondas who were angry with Mayawati for withdrawing support to Mulayam Singh Yadav. For Mayawati, the situation could have been uglier had the late Bharatiya Janata Party leader Brahm Dutt Dwivedi not saved her from the attackers.

OP Singh, who took over as SSP, Lucknow, on that fateful day, was criticized for letting his men remain mute spectators and allowing the Samajwadi Party men to break the law with impunity. Having been appointed SSP by Mulayam, it was then alleged that he was returning the favour. Those who backed him argued that he hardly had time to understand the situation.

It was, therefore, no surprise that when Mayawati became Chief Minister, Singh was placed under suspension. Mulayam later rewarded Singh by creating the post of Additional Director-General of Police, Noida, especially for him.

As DG, CISF, Singh is credited with making airports safer. He has also been the DG, National Disaster Response Force, and was presented with the Distinguished Leadership Award for Disaster Resilience for his handling of major disasters like the Nepal earthquake and urban floods in Chennai and J&K.
The UP challenge
For the winner of Indian Police Medals for Gallantry, Distinguished Services and for Meritorious Services, a bigger challenge awaits in UP, where the government is desperate to make the state crime-free.

28 criminals have been killed in 895 encounters since the formation of this government, with Chief Minister Yogi Adityanath even giving a carte blanche to the police force to carry out encounters and show the criminals "oopar ka raasta". However, the crime situation has only improved marginally.

According to the National Crime Record Bureau report of 2016, UP registered the highest number of cases – 2,82,171 – under IPC sections in the country. These included 4,889 murders, 284 cases of dacoity, 4,816 rapes and 49,262 other cases of crime against women.

As DGP, with an assured tenure of almost two years, OP Singh, or whosoever is named in his place, will have to see if the number of cases under the IPC can be brought down without resorting to the usual practice of non-registration of FIRs.

Criminals are not the only ones to contend with, though. The attitude of policemen, whether they are dealing with foreign tourists, sexually harassed women or commoners, and committing excesses is a far bigger challenge.

His predecessor, Sulkhan Singh, found policemen in UP to be worse than the Britishers. In honesty and behaviour he found the British police to have been far better than the present-day UP Police. "In the entire freedom movement you can find instances of excesses but not a single case of faking, fake encounter, fake evidences and fake investigations," Sulkhan Singh told a national daily. That pithily sums up the situation, which may now be beyond improvement, unless the new DGP refuses to be a stooge of politicians and bureaucrats.