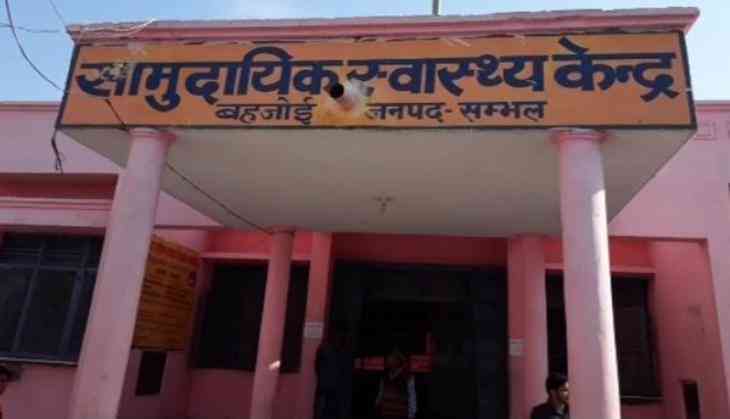 UP: Denied an ambulance, kin carries boy's corpse on bike
Another incident of apathy towards the poor has come to the fore, where relatives of Soorajpal were forced to carry his body on a motorcycle after the government hospital of Sambhal denied an ambulance.
The boy was helping his grandfather in the field when he met with an accident.
The relatives and the villagers rushed him to the hospital, where he was declared brought dead.
After this, the hospital authority allegedly asked the relatives of the deceased to immediately take the body away from there.
"Doctors asked us to take the body away. We had to carry the body on our shoulders as they did not provide stretcher and later brought it back home on the bike as they hospital authority didn't even provide us," said a relative of the deceased.
Meanwhile, the hospital authority has denied the claims, saying that the family of the boy didn't even complete the formalities and left without informing.
"I was informed that the boy was brought dead to the hospital. The hospital authority was informing the police about the case by the time the relatives of the deceased took away the body with them. If they would have informed us, we would have surely provided them the ambulance," said Dr Amrita Sinha.
-ANI