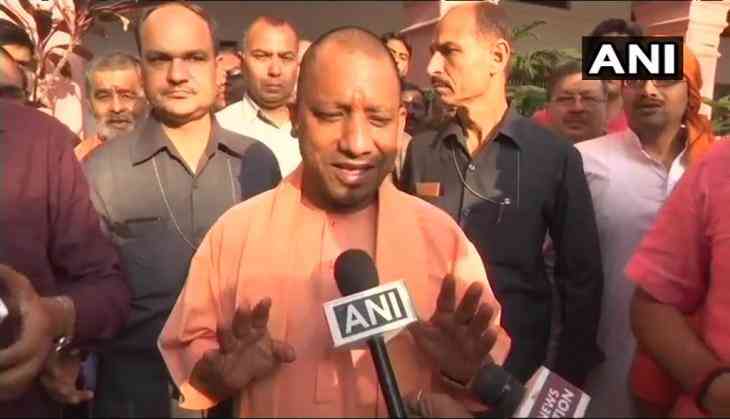 UP chief minister Yogi Adityanath (ANI)
As the BJP faced rout in the by-polls held in UP and Bihar, they said that they will look into those factors that helped in their defeat. UP Chief Minister Yogi Adityanath, who tirelessly campaigned for his party's candidates, said that he will look into the shortcomings that played a role in the party's defeat. He also blamed 'unholy alliance' of the SP-BSP for the defeats
After the stunning victory in the Northeast states namely Tripura and Nagaland, the BJP felt overwhelmed and it signaled positive results in the 2019 general elections. After the rout in the BJP's bastion Gorakhpur, Phulpur and Bihar's Araria, the scene of 2019 elections looks gloom for the BJP. Before they go on the general elections, they must find out what are those factors that are contributing in their defeats in the by-polls. The defeat becomes more serious when its bastion is being wrested right under their noses.
After the staggering victory of the BJP in the assembly elections of UP and the selection of Yogi Adityanath as the Chief Minister of the state, there was a lot of hopes with the Yogi but it seems that somehow, they are fainting and people are getting disillusioned. Some of the major issues deeply damaged the image of the Yogi government.
Gorakhpur hospital tragedy: the deaths of more than 100 children in the Gorakhpur hospital became a national issue and the opposition and activists lambasted the Yogi government as the government had failed to provide appropriate funds for the hospital. Such a large number of children deaths may have made a deep impact on the minds and hearts of common people.
Upsurge of encounter killings: The frequent encounters carried out by the UP police at the behest of the government also brought bad name to the BJP government. The rationale of these encounters was frequently questioned by the media, rights activists and Human rights organizations. In fact, National Human Rights Commission itself sent a show cause notice to the government. This also might have made impacts on the people.
Anti-Romeo Squad: In the backdrop of increasing rape incidents, the government made couples as his focus point. Instead of tightening law and order, the government formed an ex-constitutional group to harass the couples. It did not play any major role in reducing the sexual crimes against the women. The Romeo squad also hit the national headlines and made it the issue of common people.