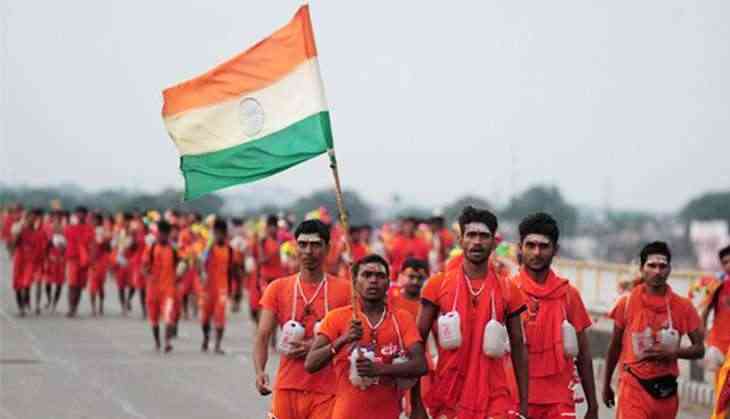 As many as 24 Kawariyas, four Indo Tibetan Border Police (ITBP) personnel and two police personnel were injured after a community pelted stones on the group of devotees of Lord Shiva in the Khallam village of Aliganj Thana region here.
Seven accused were arrested by the police and a case was registered against other unknown people who were involved.
The group of devotees was going under the police security when some unknown people started pelting stones on them on Friday.
SP Dehat Swati Garg soon reached the spot and ordered the police to lathi-charge against the rioters to bring situation back to normal.
When the situation got out of control, the ITBP was deployed to handle the riot-like situation.
The angry mob even surrounded SDM MP Singh and beat him.
Medical treatment was provided to the injured even as a medical camp was established in the area.
Meanwhile, the SSP of the area has taken congnizance into the matter and has suspended one officer in this regard.
Further details are awaited.
-ANI