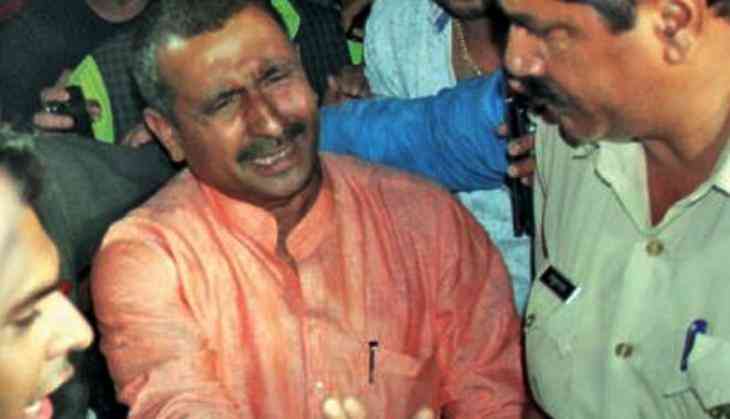 The main accused of the Unnao rape case BJP MLA Kuldeep Singh Sengar who is taken in seven-day police custody last week has lost his 'Y' category was taken off on Friday. The Uttar Pradesh's Unnao rape case has triggered a massive outrage across the country after the matter came into limelight when the 17-year-old rape victim tried to commit suicide in front of CM Yogi Adityanath's residence.
The victim alleges that 'MLA Bhaiya' raped her at her resident luring her to get a job for her. The father of the rape victim was tortured and died in the police custody. After the alleged death of the victim's father, brother of Kuldeep Singh Sengar's Atul Sengar was held by the police.
The survivor alleges that the UP Police did not register her complaint against Sengar because he was a powerful politician. Later, when the matter came into light, CM ordered SIT probe into the matter and the later it was handed over to CBI.
Sengar is in a police custody and is being questioned. He pleads himself innocent in case, but the outrages against him are much stronger than his "Y' category security has been taken off from him. The BJP is facing a lot of backlashes after the increase in the sexual violence against women. From oppositions to commoners people are criticizing BJP government in state and centre.
Other than Unnao, a brutal rape and murder case of 8-year-old Bakarwal girl from Jammu's Kathua district's Rasana village has triggered a massive criticism over the case across the country. The minor was abducted in Hindu temple, raped, drugged and scrambled to death by eight men including one juvenile. The crime branch team are investigating the matter.
Where at one side a father of an innocent girl is fighting to serve justice for his daughter, another side a daughter is fighting to get justice for herself and her father's murder.
Also read: