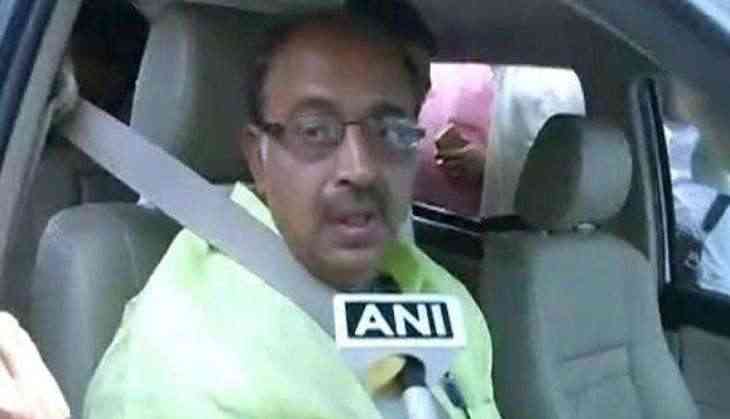 Union minister Vijay Goel Sunday slammed the Delhi government for not reducing value-added tax (VAT) on petrol and diesel, and took out a bullock cart rally in protest.
The rally started at the Red Fort and concluded at Sadar Bazar. People participating in the rally walked along side the minister's cart holding placards and raising slogans in his support.

"The Delhi government gives advise to the central government on price reduction. But, it (Delhi government) does not do anything. The BJP-ruled states have reduced VAT," Goel said.
He said the Modi government cares for the people while the Kejriwal government "wants to kill people".
"There are so many other issues I can talk about. Delhi is faced with the problems of traffic jams, pollution, mismanagement in government schools. The Kejriwal government should resign. They do not deserve to be here," Goel said, while riding on the bullock cart.
On Saturday, Delhi Congress chief Ajay Maken wrote to Chief Minister Arvind Kejriwal requesting him to reduce the VAT on petrol and diesel "to the same level as it was in December, 2013, during the Congress regime in the city".
-PTI