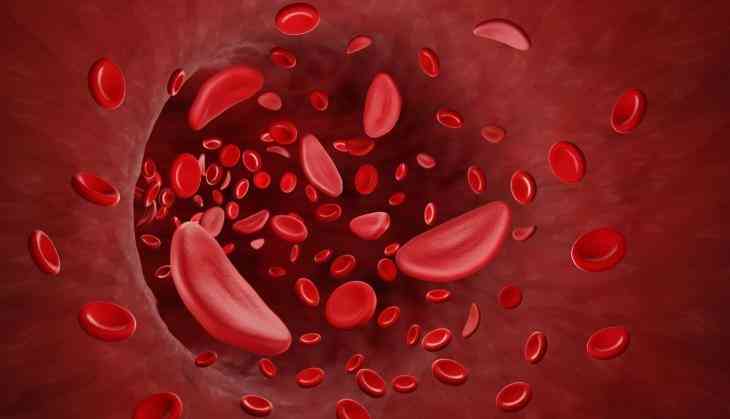 During the Union Budget 2023 presentation on Wednesday, Finance Minister Nirmala Sitharaman announced a mission to eliminate sickle cell anemia by the year 2047.
Nirmala Sitharaman stated that the program will call for awareness creation and universal screening of 7 crore people in the age group of 0-40 years in affected tribal locations.
Counselling sessions by means of collaborative efforts of central ministries and state governments, added Nirmala Sitharaman.
WHAT IS SICKLE CELL ANEMIA?
It is a type of inherited blood disorder that affects the red blood cells of the body. It is a part of a group of blood disorders known as sickle cell disease. The disease changes the red blood cells from round flexible discs into stiff and sticky sickled cells. Therefore, the blood does not have sufficient red blood cells anymore and the affected person develops anemia, a condition when your body is not able to carry enough oxygen to the tissues.
New borns who are born with this blood disorder might not manifest symptoms for months. When they do, the symptoms include extreme tiredness, fussiness and painfully swollen hands and feet. They could also suffer from jaundice.
SYMPTOMS:
Since it is an inherited disease which makes the red blood cells look like sickles or crescent moons. There is no cure for most people with sickle cell anemia. The symptoms include anemia in which the red blood cells die in 10 to 20 days, even though they are supposed to live for 120 days ahead of being replaced. This leaves a shortage of RBCs resulting in anemia. This leaves the body tired and overcome by fatigue.
There are periodic episodes of pain called pain crises. In this, pain develops in the chest, abdomen and joints and varies in intensity, which could last for a few hours to a few days.
People can experience swelling of the hands and feet since sickle cells damage the spleen, increasing vulnerability to infections. Because of a shortage of red blood cells, babies and children could experience slow growth and puberty.
TREATMENT:
There is no cure for this blood disorder. However, stem cell or bone marrow transplants can cure the disease, but these come with many risks.
Also Read: Union Budget 2023: What's cheaper and what's costlier? Check full list here