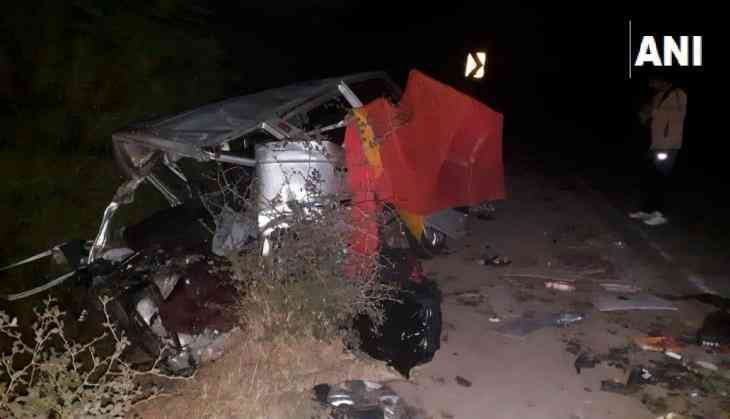 At least twelve people died in a road accident while returning from a wedding in a van on Monday night near Nagda Road in Ujjain, Madhya Pradesh.
#UPDATE Death toll rises to 12 in the accident that occurred between two cars in Ujjain early moring today https://t.co/ixGdvbOfdy

— ANI (@ANI) January 29, 2019
As per the reports, people who were killed in the accident were from the same family. In the accident, one person was badly injured. The accident took place when the family was returning from a wedding in a van and their vehicle collided with another vehicle. After the collision, the van fell 50 feet away.
As per the news agency ANI, the image showed how much damage caused by the collision.
Five of the total people of the family died on the spot while seven others were their relatives, a Hindi daily reports.
As per the leading newspaper, all the family members were hailed from Ujjain and the accident took around 12 pm.
Also read: Entry, exit at 2 Delhi Metro stations to be closed for few hrs for Beating Retreat ceremony