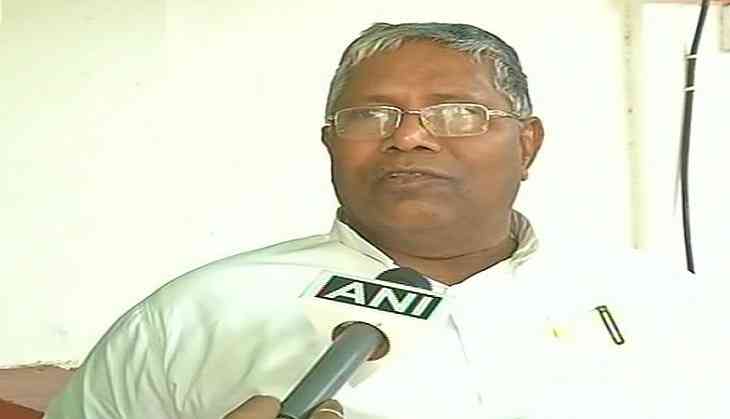 Senior Janata Dal (United) leader Uday Narayan Choudhary on Thursday made a u-turn from his remark on policy for 'Dalits' and said it was the Centre and not Bihar Chief Minister, Nitish Kumar, who was ignoring the marginalised class.
Choudhary on Wednesday had alleged that there was neither any policy nor intention in the Nitish Kumar government for the upliftment of the Dalits.
Clarifying his earlier remark, Choudhary told ANI the question was never about Nitish Kumar as he is not responsible for increasing or decreasing the quota.
"The question is not about Nitish Kumar, he is our leader, and will be our leader. Whatever I say will be under the constitution. What will Nitish do? When the reservation is cancelled under the promotion what can Nitish do there? It is the Central government that is supposed to pass a bill regarding this," he told ANI.
The JD (U) leader said reservation in promotions being scrapped is big setback for Dalits, tribals and OBCs.
"The National Democratic Alliance (NDA) government has dragged away from the major issues like the upliftment of the poor, rights for backward classes, malnutrition and is busy with in cow vigilantism and Ram Temple," he said.
When questioned why he never raised the issue while holding a position in the Nitish government, Choudhary said he was sitting on a constitutional post and couldn't have said such things.
"The provision of scholarship has been wiped out recently, so why should have I raised the matter earlier," he said.
As per report, Choudhary said Kumar was "no longer focused on Dalit welfare", and warned that the BJP would continue to "ill-treat" him.
Earlier on Monday, Choudhary and Janata Dal (United) General Secretary Shyam Rajak opposed the demand for a review of the reservation policy in the state.
They said that the Narendra Modi government wanted to do away with quota in promotions as well as introduce creamy layers for SCs and STs.
-ANI