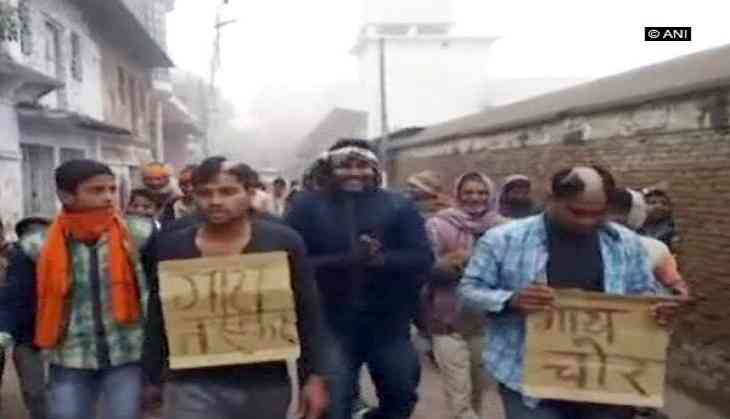 Two people were allegedly thrashed and paraded with their heads partially shaved on allegations of stealing cattle in Uttar Pradesh's Ballia.
The video of the incident, that took place on January 8, showed villagers beating up the two.
The two were seen wearing a stringed placard with Gaey Chor (cow thief) written on it.
"The villagers caught them when they were trying to escape after stealing the cattle. We are probing the matter and guilty will be punished," said Jagdish Chand Yadav, SHO, Rasra.
He further said an FIR was lodged against the duo and two cattle were also seized from their possession.
Denouncing the villagers' action, the police said that an action would also be taken against them.
--ANI