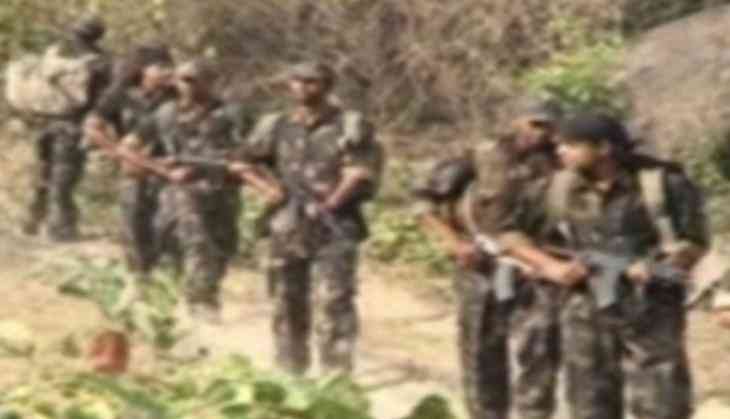 Sukma operation against Naxals
Two security personnel were killed and three injured in an exchange of fire with Naxals in Sukma on Saturday.
Meanwhile, Naxal Operation's Director General (DG) D M Awasthi said 'Operation Prahar' was the biggest and most successful counter-insurgency operation against the Naxals.
"The operation, named as 'Operation Prahar' is our biggest and most successful one so far. Naxals have suffered heavy damage. They never expected forces to launch an attack in Tondamarka. Tondamarka is the safest area for Naxals and the operation is the first one of its kind to be launched in the area," Awasthi told a press conference.
Chhattisgarh Police and 201 and 206 COBRA Battalions of the Central Reserve Police Force (CRPF) launched a major operation code named ' Operation Prahar' in Sukma district against Naxals.
The Anti-Naxal Task Force (ANTF) of the Indian Air Force had been involved in large scale troop transportation missions for this operation.
On 24 June, information began to be received that a heavy exchange of fire was on between Naxals and a combined party comprising of Special Task Force (STF) and District Reserve Guards (DRG) of Police in Tondamarka in Sukma.
Soon information was received of heavy attrition to Naxals and also certain casualties to security forces. In view of the high threat, Task Force Commander of IAF decided to task his helicopters in buddy mode. The remote Naxal infested area was in the jungles amid thick vegetation.
The area was a high threat zone close to the ongoing operations area. Since the nearest helipad for Mi 17 operations was at a distance away, a decision was taken to launch the helicopters to evacuate the casualties from the encounter area itself in the field.
Soon, two helicopters were airborne from Sukma with a medical team on board. Displaying great courage, one IAF helicopter landed in the heart of the encounter zone, at a small clearing in the heavily forested remote area.
-ANI