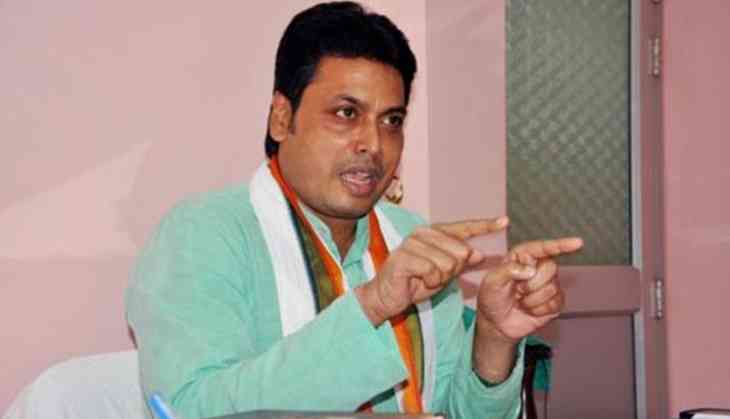 Tripura Chief Minister Biplab Kumar Deb on Saturday visited Hapania area in the outskirts of Agartala for inspection of the spot to set up All India Institute of Medical Sciences (AIIMS) in the state.
This is the second spot that the Chief Minister has visited for the purpose. He was accompanied by the Health Minister Sudip Roy Barman, local MLA Ram Prashad Paul and several officials.
Recently, Union Health Minister JP Nadda approved the proposal of the Tripura government to set up AIIMS in the state so that people do not have to go out of the state for better treatment.
"I had seen a land at Bodhjungnagar and here also there is a land which is quite big and moreover, we've sent a proposal from the Tripura government to the Centre so that it can be set up at the earliest," said Deb.
"Narendra Bhai Modi is working for the northeast in that direction. Now, after spot verification, I will sit with the Health Minister Sudip Roy Barman and other officials including the Health Secretary and Principal Secretary," he added.
The area is though less than the desired 200 acres, but it is suitable for setting up AIIMS keeping in mind the hilly Northeaster region state, the Chief Minister said.
Earlier, Deb had visited Budhjungnagar area for the same purpose.
People from neighbouring country Bangladesh, part of Assam, Mizoram, and Manipur would also be benefitted if AIIMS comes up in Tripura.
(ANI)