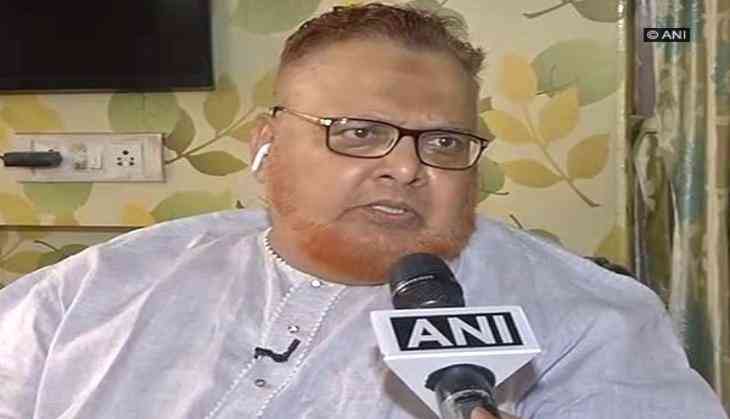 Following the Supreme Court's decision to strike down the practice of Triple Talaq as unconstitutional, Muslim cleric Moulana Ahmed Barkati called the judgement an "unparalleled and unique" decision "in light of the Indian Muslims' misuse of triple talaq".
He also reassured that the decision is neither a disappointment to the Muslim men and women, nor interference on the Shariat.
Barkati denounced the instant nature of divorce as having no relation to the religion of Islam and educated Muslims, further explaining that the Prophet of Islam has pronounced triple talaq to be "the most wrong thing which should only be used after a conscious thought by both parties."
"There are only pros, and no cons to this decision, because the Muslims have made a mockery out of divorce and out of Islam as well- getting drunk and announcing divorce is not the right way. Divorce is a decision that should be taken after a conscious thought, and after a discussion between both husband and wife. In my visits to the Muslim countries of Saudi Arabia and Bangladesh, I have never seen this way of divorce," he told ANI.
The Muslim cleric who dubbed it a wrong practice, said he speaks from his 30-35 years of experience as a Shahi Amaam (Royal priest) and a scholar of Islam.
Earlier in the day, the Supreme Court struck down the practice of Triple Talaq as 'unconstitutional' by a 3:2 majority.
The five-judge constitution bench headed by Chief Justice of India (CJI) J.S. Khehar, deciding on the verdict, was seemingly split on the legality of the practice.
Justice Nariman, Justice Lalit and Justice Kurien opposed the view of Justice Nazir and Chief Justice of India J.S. Khehar and dubbed the practice of Triple Talaq as unconstitutional and unislamic.
The Supreme Court further asked the Union Government to formulate a new legislation within six months.
The apex court reportedly referred to the abolition of triple talaq in the Islamic countries and asked "why can't independent India get rid of it."
The decision came soon after the apex court resumed the hearing on the matter on Tuesday morning.
CJI Khehar, while pronouncing the judgement, however, upheld the practice and said, "Talaq-e-biddat is not violative of articles 14, 15, 21 and 25 of the Constitution."
The CJI, further using his power under Article 142, directed the Union of India to form a proper legislature regarding 'talaq-e-iddat.'
CJI Khehar said that all parties must decide keeping politics aside.
The constitution bench had reserved its verdict on 18 May after a six-day marathon hearing.
-ANI