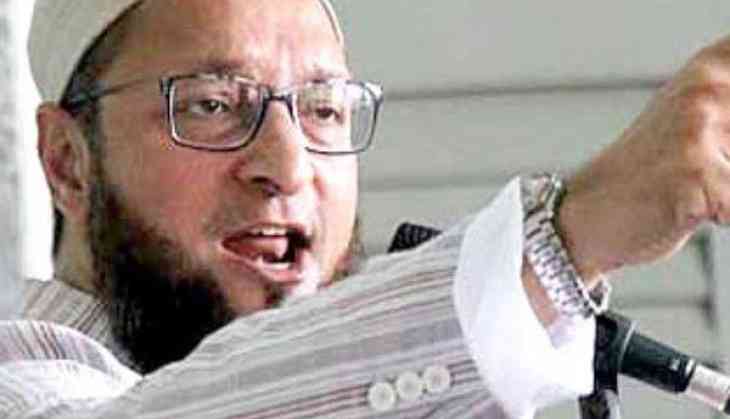 All India Majlis-e-Ittehad-ul Muslimeen (AIMIM) chief Asaduddin Owaisi claimed that the justice in the name of Triple Talaq is a medium to target 'Shariat'.
While addressing a public meeting at Aurangabad, Maharashtra, Owaisi said, "Justice for women is an excuse; the target is Shariat".
Owaisi further took a potshot at Prime Minister Narendra Modi by saying, if not 15 lakh, at least 15 thousand should be given to the victims of triple talaq.
"Money should be allocated in the budget to give Rs 15 thousand per month to women who have been given triple talaq. (15 lakh nahi to 15 hazar hi dedo mitron)," said Owaisi.
The Muslim Women (Protection of Rights on Marriage) Bill, 2017 that seeks to criminalize instant divorce, triple talaq was passed in the Lok
Sabha with most of the leading parties in the Opposition, including the Congress, voting in favour, but with caveats.
However, the Bill was stalled in the Rajya Sabha, where the Bharatiya Janata Party (BJP) and its allies are in a minority.
The bill, if enacted, will make triple talaq a criminal offence. It proposes a three-year jail term for a Muslim man who divorces his wife in any form of spoken, written or by electronic means such as email, SMS, and WhatsApp.
-ANI