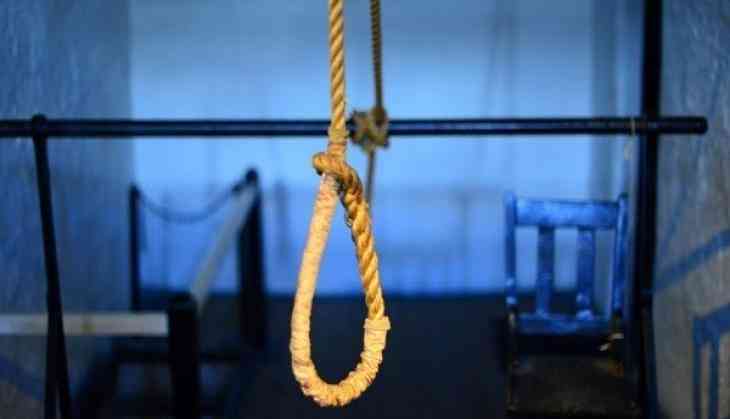 Locals are protesting against a renowned shopping mall chain here, after a tribal girl committed suicide, as she was allegedly harassed beyond endurance by the employees of a mall.
The girl, a bright student of Auxilium Girls higher secondary school, was harassed on May 24 allegedly over stealing some items, which her mother has denied.
Reportedly, the school authorities had also rusticated her from the school over this incident.
Unable to bear this harassment, the girl committed suicide on Saturday in her house at Barkathal.
"The Big Bazaar people caught my daughter alleging that she had stolen their products. The incident happened on 24th morning. I think many things happened with my daughter, as I was not present there. She rang me up and said that mother come with Rs 4000, release me and take me home. She said this from Big Bazaar. I asked for what they fined Rs 4000, she said that they have kept her in their custody as a thief. My daughter never did such thing, even if she needed five or ten rupees, without my permission she would never touch my purse. Even from my neighbors she would never take anything without my permission. This was the nature of my daughter and she never quarreled with anyone," the girl's mother said.
A police complaint of unnatural death has been registered but no action is reported to have been taken.
The incident has sent shock-waves in the entire Sadar (north) area and tension is running high.
According to primary reports, the girl, along with three of her friends, had gone to the mall for shopping, but while coming out she was falsely charged with stealing and made to wait even though no CCTV footage was produced to prove her guilt.
Unable to bear the public insult, the girl committed suicide by hanging herself in her room.
Her mother tearfully demanded justice for her dead daughter.
The youth wing of Indigenous People's Front of Tripura (IPFT) wanted to organise a silent candle rally demanding justice for the girl, but police denied permission and ended up with standing vigil.
Meanwhile, the National Students Union of India (NSUI) protested in front of Big Bazaar, demanding the CCTV footage of the entire incident. They also demanded booking of the culprits.
The Twipra Students Federation (TSF) has demanded a high level magisterial inquiry into the harassment.
"A magistrate level enquiry should be there. She was mentally harassed and due to which this bright student of Axuilium was compelled to commit suicide. We are demanding for justice, so that no other student is harassed like her and various institutes are careful," said Amalendu Debbarma, general secretary, TSF.
The mall and Auxilium school authorities refused to comment on the incident.
(ANI)