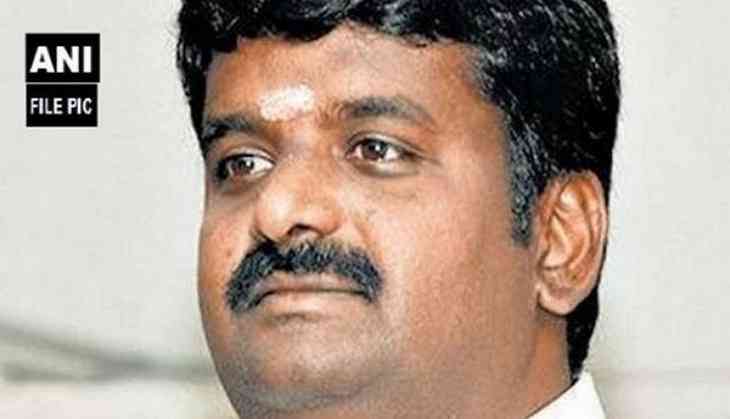 Tamil Nadu Health Minister C Vijayabaskar's father R Chinnathambi has refuted reports of having admitted to the Income Tax (I-T) department of his son's involvement in bribe taking in exchange of jobs.
His response came a day after media reports surfaced about it. Referring to the reports, Chinnathambi in the letter said, "With regard to the I-T raids, I categorically state that there was no unaccounted money being seized by the officials. My family members and I have extended full support to the I-T department. Whenever we were asked to appear in connection with the raids, we have been there with all the documents needed for the probe."
Chinnathambi claimed that false reports were being circulated about him despite his complying with all legal norms,. "I am pained with the malafide intention being leveled against my family and me in person. Neither I nor my family members are indulged in misappropriation offence."
Accusing the opposition of making a mountain out of a molehill, he further wrote, "At this juncture, when we have been extending full cooperation to the I-T department, a section of political opponents with ulterior motives have been all up against us," he added.
In April last year, the I-T department had raided various premises of Vijayabaskar in Chennai and Puddukottai, while his elder brother and father were quizzed by the officials. According to media reports, cash were found in brown packets with names of respective candidates written on each packet for jobs in the nutritional meal programme.
Vijayabaskar is presently under the Central Bureau of Investigation (CBI) radar in the Gutka scam which was detected last year.
(ANI)