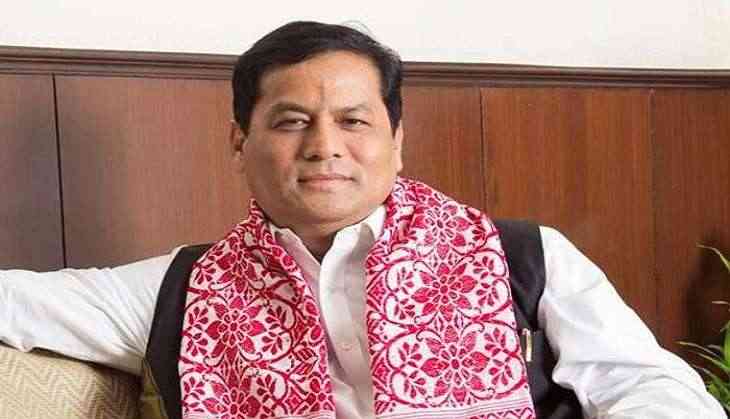 All India Trinamool Congress (AITMC) Member of Legislative Assembly (MLA) from West Bengal's Karimpur, Mahua Moitra on Friday filed a police complaint against Assam Chief Minister Sarbananda Sonowal, in connection with the incident where the party leaders were detained at Silchar Airport on August 2.
Other TMC leaders Mamata Thakur and Kakoli Ghosh Dastidar have also filed complaint against Assam Chief Minister in this regard.
A delegation of TMC party was arrested under Section 151 of the Code of Criminal Procedure (CrPC) and was made to halt the night at a guest house near the airport.
The delegation claimed that they were allegedly manhandled and physically assaulted by the authorities at the airport.
The delegation-- comprising MPs Sukhendu Sekhar Ray, Kakoli Ghosh Dastidar, Ratna De Nag, Nadimul Haque, Arpita Ghosh, Mamata Thakur, minister Firhad Hakim and MLA Mahua Moitra-- was scheduled to visit Silchar on the issue of Assam's National Register of Citizens (NRC) draft.
Earlier on Thursday, Moitra allegedly assaulted a lady constable, who restrained her at the Silchar airport.
In a video accessed by ANI, Moitra was seen physically assaulting a female constable, even as the latter pleaded the lawmaker with folded hands to calm down. The video also showed some of the other party workers sitting on the conveyor belt in the airport as a mark of protest against the NRC draft.
The draft list left out nearly 40 lakh people in Assam, incorporating names of 2.89 crore people out of 3.29 crore applicants. The first draft was published on December 31, 2017, and names of 1.9 crores of the 3.29 crore applicants were incorporated.
The NRC draft features the names, addresses and photographs of all Indian citizens, who have been residing in the northeastern state before March 25, 1971.
(ANI)