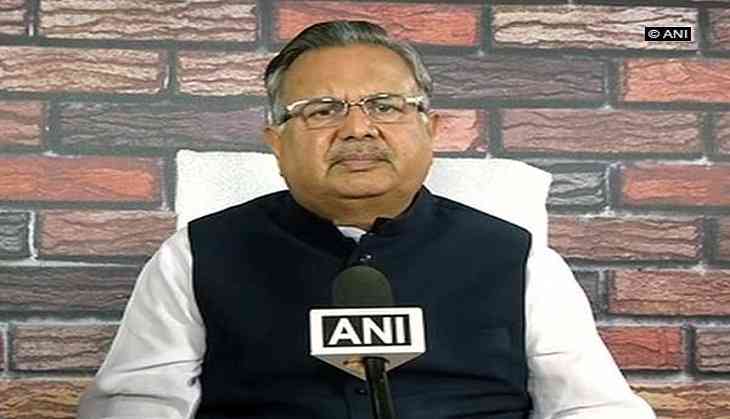 Coming out in support of the Good and Services Tax (GST), Chhattisgarh Chief Minister Raman Singh on Friday criticised the political parties for opposing the uniform tax regime, saying those who want to weaken the economy are opposing it.
"The GST will end corruption and will be a historic step. This revolutionary step will change the future of India. I congratulate Finance Minister Arun Jaitley for the accomplishment of the GST. Only those who want to weaken economy are opposing it. Why are they opposing it when it will unity in India," Singh told ANI.
Highlighting the significance of the GST, Union Minister Mahesh Sharma earlier in the day said the Opposition should not politicise the matter.
"When the Parliament has passed GST then the opposition should not be against it. I request the opposition to not play politics when it is beneficial for the people," Sharma told ANI.
He further said the uniform tax regime would help curb corruption, adding that with the implementation of the GST, business and working capital would increase.
"It's not a tax reform but a business reform. I congratulate everyone that GST has been put forward," he added.
Meanwhile, Union Minister Prakash Javadekar said collective wisdom would prevail over GST.
"I think collective wisdom will prevail and by evening all the parties will come," he told ANI.
Ahead of the historic rollout of the GST that is scheduled to take effect from midnight, Union Information and Broadcasting Minister M. Venkaiah Naidu earlier in the day urged the Congress Party to 'realise and rethink' their stand and join the government for the midnight Parliament session.
The Congress Party yesterday said that it would boycott the midnight meeting, convened by the government, on the implementation of the GST.
Besides Congress, the Trinamool Congress (TMC) and the Rashtriya Janata Dal (RJD) have also decided to boycott the event.
Meanwhile, the Nationalist Congress Party (NCP) has backed the GST and questioned as to why the political parties are creating fuss over its launch event when they unanimously passed the uniform tax regime in the Parliament.
With few hours left for the GST to be implemented, the Samajawadi Party earlier in the day said the GST is a 'black law' which would push India towards slavery.
However, party leader Naresh Agarwal later confirmed to ANI that they would attend the launch event as they don't want to create any controversy.
"We oppose the GST. It's a black law but since the President will attend launch, we will go as we do not want to create controversy," he said.
Bihar Chief Minister Nitish Kumar will also not attend the event. However, state minister Vijendra Yadav will represent the Janata Dal (United) on his behalf.
The GST, which is slated to roll out today midnight, will bring the Indian economy under a single tax bracket.
-ANI