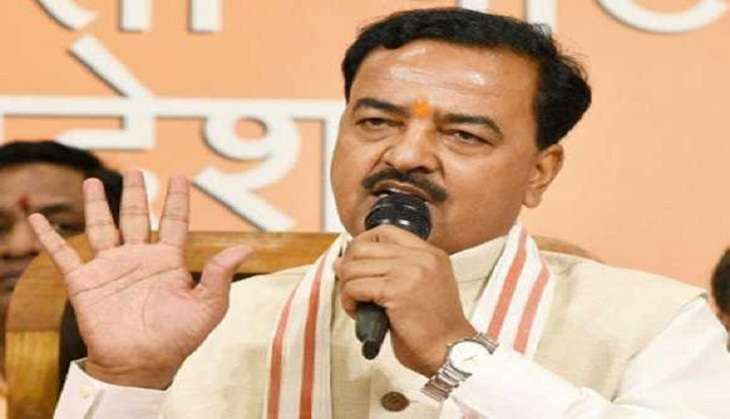 Commenting on the ongoing feud in the Samajwadi Party, Uttar Pradesh BJP chief Keshav Prasad Maurya said that it is a clear indication that the ruling family has realised they won't come to back to power, adding the people want to be free from all evils and vote for a better future.
Maurya said the people do not want to see any more rifts, adding they look forward to a government led by the BJP in the state.
"The state should be free from hooliganism, corruption and caste system," he said on the sidelines of the BJP's parivartan rally here.
Another BJP leader Rita Bahuguna Joshi on her part said that the people of Uttar Pradesh would not be influenced by the ongoing family drama in the Samajwadi Party.
"This is very clear that both Mulayam Singh and Akhilesh Yadav know that they will not come back to power. The tussle in the party is now only for supremacy," she said.
Amid the ongoing pari-war in the Samajwadi Party, Akhilesh, who has been declared the party president, and party patriarch Mulayam are expected to approach the Election Commission separately today to stake claim for the party's 'cycle' symbol.
The Samajwadi Party split on Sunday with a national convention declaring Akhilesh the new national president, a post that was held by his father.
The convention also made Mulayam, the patron of the party.
As the day progressed, the fight between the rival factions turned ugly with supporters of the two groups fighting for the party office.
However, Akhilesh justified the turn of events in the party even as he admitted that he had taken a 'tough' decision.
"Sometimes to protect the ones you love you must make the right decision. What I did today was a tough decision but one that I had to take," he tweeted.
The Chief Minister after being proposed as the national president said his respect for his father was more than ever, adding that he would stand against those conspiring against the party.
--ANI