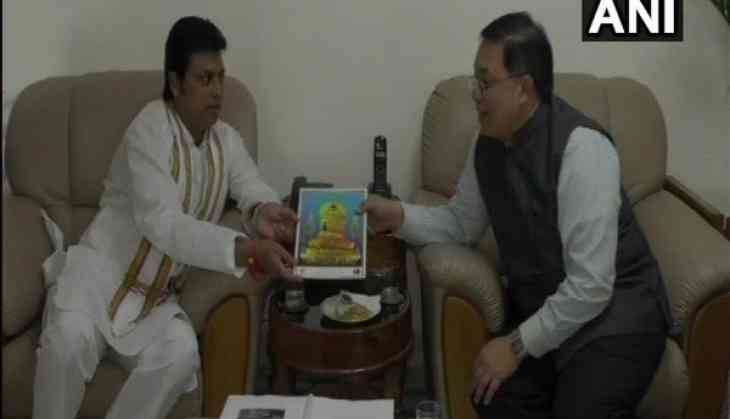 Ambassador of Thailand to India Chutintorn Gongsakdi on Thursday met Tripura Chief Minister Biplab Deb in Agartala and discussed various aspects including trade, tourism and people-to-people contact through cultural exchange programmes.
Ambassador Gongsakdi is on advance tour regarding the scheduled visit of Princess Maha Chakri Sirindhorn of Thailand to three north-eastern states Manipur, Mizoram and Tripura in November later this year.
The Princess, who is a Padma Bhushan recipient, shall be visiting India for the eighteenth time.
"In November, Princess Sirindhorn will visit India. She will visit Manipur, Mizoram and Tripura. Trade between us is doing quite well, but it is still under potential. For North East, Trilateral Highway and Border Trade Tourism will be important," Ambassador Gongsakdi said.
He further informed that 28 big Thai companies are investing in various sectors in India like food, auto parts, computer parts and SME (small-to-medium enterprise) among others.
--ANI