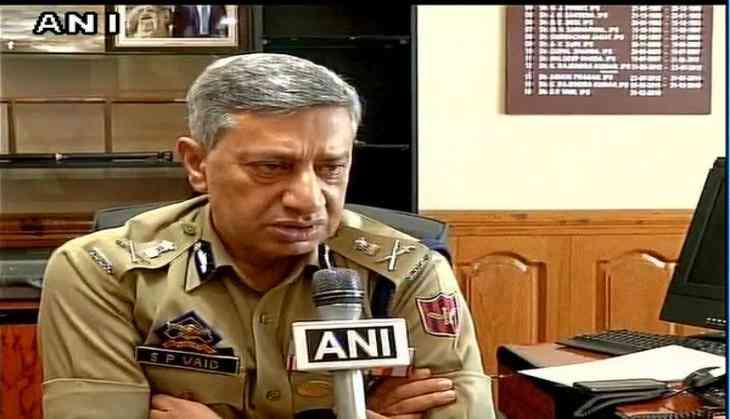 Two militants, who were killed by security forces in an encounter in Jammu and Kashmir's Sopore area, had links with Hizbul Mujahideen and were behind an attack on a police party, said Director General of Police (DGP) S. P. Vaid
"A police deployment was attacked yesterday in Sopore in which four policemen were injured. Two terrorists were gunned down in Sopore today. Both were locals and had links with Hizbul Mujahideen. Their description and CCTV footage helped in identifying and arresting two persons, including one who had hurled the grenade at the police party," DGP Vaid told ANI.
Vaid said during interrogation, the arrested persons provided information about the hideout of the militants at whose behest they had carried out the attack.
"The security forces laid a cordon around the area. As they were closing in on the house where the militants were hiding, they opened fire. The security forces retaliated leading to death of the two militants," the DGP added.
Terrorists on 1 June hurled grenade at a Police party near Jammu and Kashmir Bank in Sopore.
As many as four police personnel were injured in the incident.
Since the end of October 2016, armed robbers have struck at various branches of banks in Jammu and Kashmir, looting nearly Rs. 92 lakh in 13 separate attacks.
There have been four incidents in four days this month, beginning with the bloody attack on a cash van on May 1 during which militants shot dead five policemen and two bank security guards, and including two attacks in two hours in adjacent villages in Pulwama.
The incidents coincide with the spike in militancy and mass protests that followed the killing of Hizbul Mujahideen militant Burhan Wani last July.
-ANI