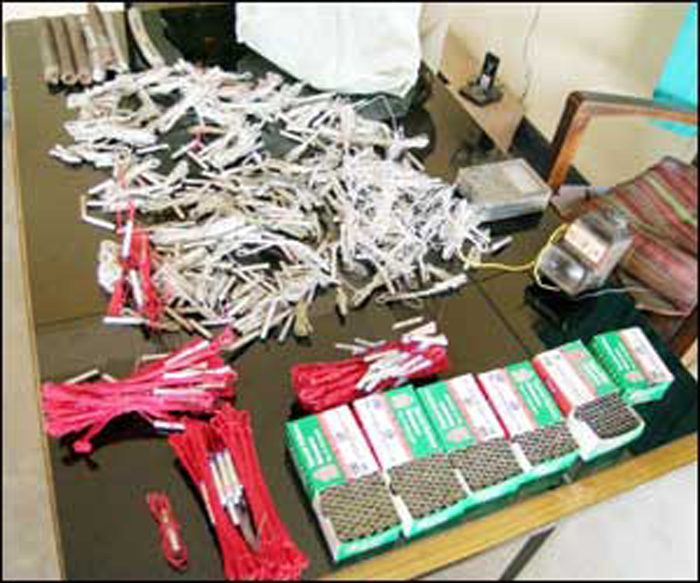 In a major breakthrough, the Central Reserve Police Force (CRPF), today recovered three kilograms of Improvised Explosive Device (IED) on the HMT-Narbal route near Beacon Huts in Lawapora area in the outskirts of Srinagar.
The CRPF along with team of 2 Rashtriya Rifles regiment recovered the IED at around 07:30 am.
In prima facie it appeared that the IED was targeted at security forces deployed in the area. IED or Improvised Explosive Device is an explosive device often used in unconventional warfare.
Further details are awaited.