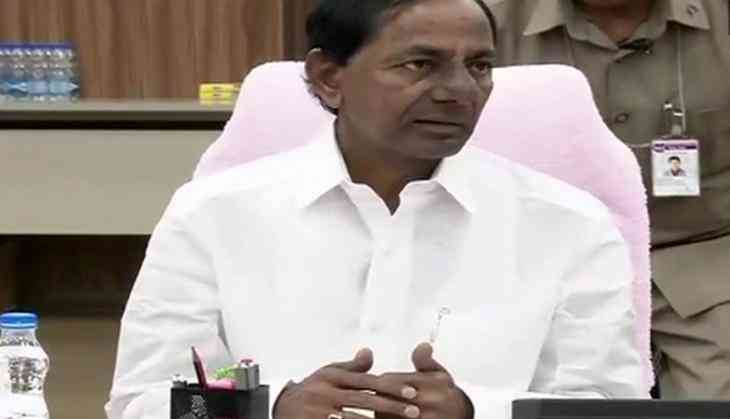 Telangana Government (ANI)
The Telangana government has come up with a scheme to educate girls from minority community by encouraging them to study abroad.
Home Minister Nayani Narasimha Reddy today visited the Anjuman Girls School in Hyderabad along with the CEO of Victoria Institute of Technology (VIT), Arjun Reddy and Ishidar Reddy to select a student from the school and offer higher education.
Speaking to ANI, Nayani Narasimha Reddy said "No government has made efforts for the welfare of minority education but the Telangana government is helping them by providing 1,400 residential schools and many other things. Today we are here to select a student who is interested in higher studies in abroad and the state government will pay for them. Not only for minorities even the Schedule Caste (SC), Scheduled Tribe (ST) and economically backward students are being offered Rs 20 lakhs for the higher studies".
He added that in this way the Telangana government is treating everyone equally.
"The Telangana government is taking all safety measures for the security of women. We have set up 100 centers in Hyderabad for reducing the crimes against women, which no other state has done. There will be five members including the officials who will respond for any call by women," Narasimha Reddy stated.
He further said the state government is taking immediate actions against the culprits who have committed crime with women.
"Whoever the person might be, they must be punished if they commit a mistake. Other states might not take immediate action on the accused but we are taking immediate actions in these issues," the state home minister added.
Arjun Reddy, CEO of Victoria Institute of Technology said, "VIT Melbourne was started in 1998 and we offer many technological courses. We are opening a branch even in Dubai. There are students from over 48 countries who have come to our institution and we offer partial scholarships to them. But for the first time Telangana home minister Narasimha Reddy and Corporator Srinivas Reddy has come to Melbourne and asked us for supporting the minority education".
He added that they have come here to select a student who is interested to pursue education abroad and pass the language eligibility test as per the Australian government.
"We offer Rs 25 to 30 lakh for one student who is interested in higher studies. We are hoping to increase the number of students in the coming years," Arjun Redyy stated.
--ANI