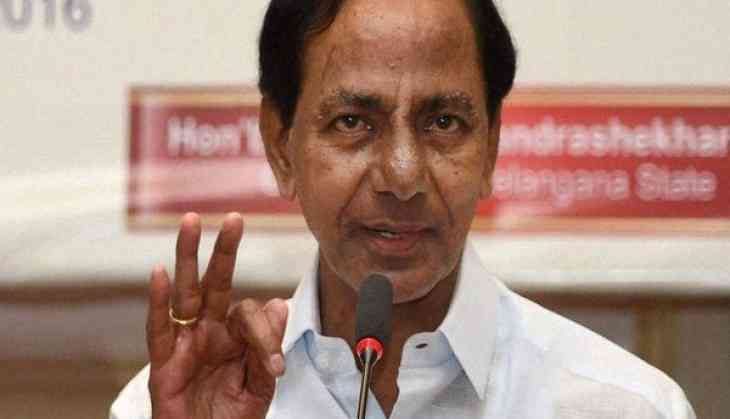 Telangana Chief Minister K. Chandrashekhar Rao has announced that the state government would examine the issue of including 30 nomadic communities among the backward classes (BC).
Rao has entrusted the responsibility of studying the issue to MP K. Keshava Rao and the Chief Secretary to the Government.
The Chief Minister released a Telugu Book titled "BC Castes and Nomads" authored by BC commission member Juluru Gowri Shankar at Pragathi Bhavan yesterday.
He said that after the survey, the BC commission would interact with the Chief Secretary to take a final decision.
The nomads likely to be included in the BCs list include, Sarollu, Aravakomati, Tholubommalatavaru, Kulla Kadagi, Bail Kammara, Aheer, Govili, Bagothula, Boppala, Ganjikutivaru, Sri Kshatriya Ramajogi, Enooti, Gurrapu Vaaru, Addapur Vaaru, Kadari Thidarollu, Saragaani, Od, Maasaiahlu or patam varu, Saadana soorulu, Rumja, Panasa, Pekkara, Pandavula varu, Gouda Jetti, Aadi Kodukulu, Thera Cheerala, Kaaki Padagala, Manda Hechchula, Paapala, Sannayollu/Bathina are to be include in the list of Backward classes.
Meanwhile, Chief Minister Rao instructed the officers of irrigation department that they should take care of every drop of water without any waste and should be diverted towards the tanks in the state.
The Chief Minister said, "All through the year, 365 days every tank in the state should blossom with water. The chain of tanks that have come into existence since days of kakatiyas should be converted as live sources of water and make complete use of the irrigated source in Telangana."
Rao suggested that an appropriate strategy has to be evolved to fill the chain of tanks through the waters flowing from the canals of major and medium irrigation projects, rain water and the regenerated water. He further instructed that linking the canals to the tanks Mandal wise irrigation maps are to be designed.
The Chief Minister also held a review meeting on linkage of chain of tanks with major and medium irrigation project canals water.
The Chief Minister said that an appropriate strategy to fill up the chain of tanks totally in the coming two months and also construction of required canals to fill the tanks should be completed in a year's time.
He also assured that the funds required for this will be released immediately.
(ANI)