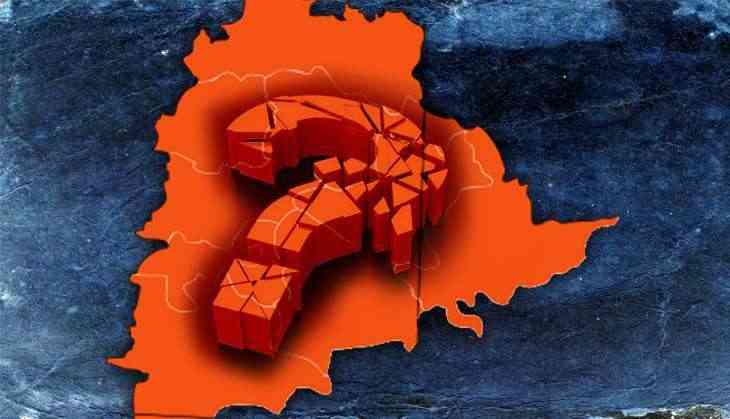 The Telangana Assembly election is scheduled for next month and the Congress party has released its first list of 65 candidates for the upcoming polls.
The names were finalized by the Telangana Pradesh Congress Committee (TPCC) president N Uttam Kumar Reddy, who had held detailed meeting and talks with senior leaders in Delhi.
The Telangana election is scheduled for December 7 and the result of the polls will be declared on December 11, along with the other states result.
The Congress party has formed a grand-alliance with the Telgu Desam Party led by Andhra Pradesh CM N Chandrababu Naidu, Communist Party of India and TJS to defeat the ruling Telangana Rashtra Samiti, led by K Chandrashekhar Rao.
The Congress party has been in a plunging state since the BJP came to power in 2014 at the center, and the latter has won 21 states until now. The Congress party's revival in Karnataka through an alliance with the JDS and an effort to defeat the BJP, by aligning with local players, might be a master stroke for the election strategy because the Opposition's fulcrum lies at the Congress and they need to look into the party's functionary and the role everyone is playing throughout.
Although, the locals and the TRS held that Chandrababu Naidu has betrayed the people of Andhra as the TDP was formed by NT Rama Rao, as pure local party, to resist the national parties with interfering in their matters.
Also read: Chhattisgarh Assembly Elections 2018: Development or Resentment? History favors BJP but the result
But, the TDP's Telangana president L Ramana responded as, "Telugu Desam Party (TDP) was formed in the heart of Telangana by late NT Rama Rao. Soon after its formation, changes have come in political arena. Through TDP, many sections have found their way into assembly and parliament. Got (their) share in governance."
The Congress party released its first list of 65 candidates for the upcoming Telangana assembly elections

Read @ANI Story | https://t.co/UN1cS2WTCL pic.twitter.com/5HB0b598Ar

— ANI Digital (@ani_digital) November 12, 2018