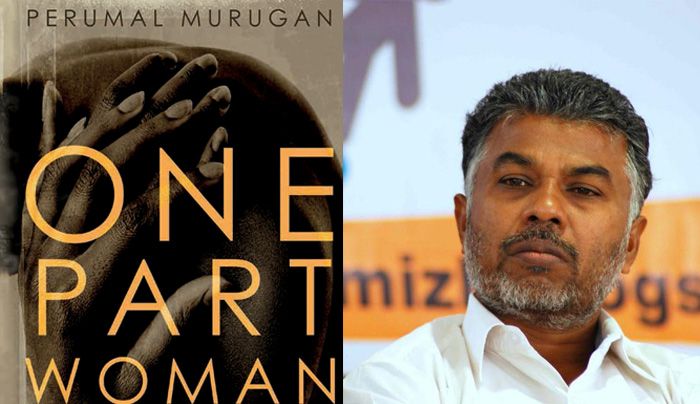 Tamil writer Perumal Murugan's novel Madhorubhagan has won the fifth ILF Samanvay Bhasha Samman. The prestigious annual award honours the contribution of writers of Indian language to Indian literature.
Murugan's Madhorubhagan(One Part Woman) made news when Hindu groups sought a ban on the book alleging that the novel portrayed the Kailasanathar temple in Tiruchengode and women devotees in bad light. The BJP, RSS and other Hindu outfits have demanded its ban and the arrest of the author. They burnt copies of the book.
Murugan had to flee Tiruchengode with his family. After one month of protests he declared wrote his own obituary as a writer. In an emotional Facebook, he said: "Perumal Murugan, the writer is dead. As he is no God, he is not going to resurrect himself. He has no faith in rebirth. As an ordinary teacher, he will live as P Murugan. Leave him alone."
The jury consisting of K. Satchidanandan including Sachin Ketkar, Manglesh Dabral, Mitra Phukan and Arundhati Subramaniam adjudged Madhorubhagan (One part woman) the winner as it "is a rooted and passionate work of fiction that narrates he story of a relationship caught between the dictates of social convention and the tug of personal anxieties."
Responding to the award announcement Perumal Murugan shared, "The ILF Samanvay Award for Madhorubhagan is a modern recognition given to Tamil, a classical language with a long and unbroken literary tradition. This recognition, bestowed on my language at an unfortunate moment, will, I hope, be a shining gem rather than an unsightly wart. I wholeheartedly thank everyone who made this possible. Constrained by force of circumstance to act as the shadow of Perumal Murugan, I feel honoured by this award. I dedicate the Samanvay Award to the lotus feet of the almighty lord Madhorubhagan."
Who is Perumal Murugan?
Perumal Murugan is a well-known Tamil writer and poet. He has written nine novels and four collections each of short stories and poetry. Three of his novels have been translated into English to wide critical acclaim: Seasons of the Palm, which was shortlisted for the prestigious Kiriyama Prize in 2005, Current Show and One Part Woman (Madhorubhagan). He has received awards from the Tamil Nadu government as well as from Katha Books. Madhorubhagan has opened the floodgates of discussion on future of oppression of caste and enslaving conventions in modern day Tamil Nadu.