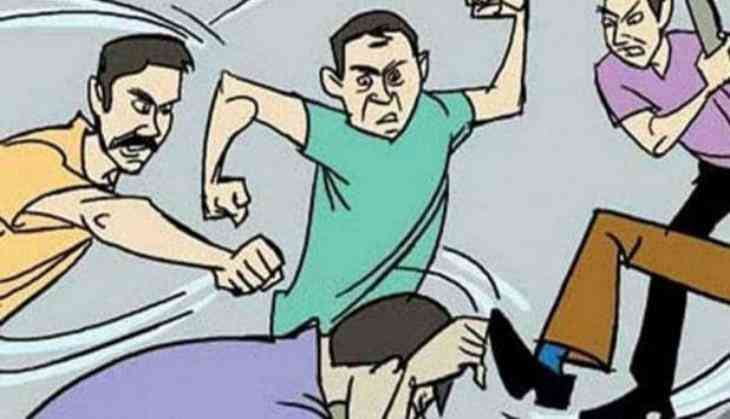 Dalit man force-fed human faeces in Madurai
A shocking incident was reported from Thiruvanduthurai village, Tamil Nadu where a Dalit man was allegedly beaten and was forced to eat human faeces by non-Dalit men. After beating they tied him and then urinated on him just to take revenge of a three-year-old enmity.
As per the TimesNow report, the victim stated that he was humiliated to an extent where he decided to commit suicide. The accused were identified as Muthu, Rajkumar and Rajesh who attacked the victim when he was returning home. At first, the accused threw a log at him and when he fell from his bike after losing the balance he was attacked by the so-called upper-caste people. After pinning him down Muthu pushed human faeces into the victim's mouth.
While they were attacking him they heard a resident name Pakkirisamy is approaching them and as soon as he arrived they had fled the spot leaving the victim behind. The victim was taken to Kottur police station where he filed the complaint against the three accused. Despite mentioning the force-feeding of faeces in FIR the police didn't charge the accused under Section 3(1) (a) of the SC/ST Prevention of Atrocities Act of 2015.
While the victim was admitted to the Tiruvarur Government Hospital, the locals caught the three accused but police only arrested Muthu and that too only under the charge of abusing in the name of caste.
The owner of a brick kiln, the victim around three years ago came out into the support of a group of Dalit families who were being attacked by the accused. This incident took place during Ayyanar temple festival in Thiruvanduthurai. Later, the argument was settled in the police station where no case was filed against the accuse Muthu.
Victim also wrote to the district collector, superintendent of police and other authorities to book the accused under Section 3(1)(a) of the Prevention of Atrocities Act and the Goondas Act by this he wishes to put an end to the atrocities faced by Dalits and ensures that he is the last victim of such incident.
Also Read- Mumbai: 25-year-old man rapes mentally challenged girl; sentenced 15 years jail by court