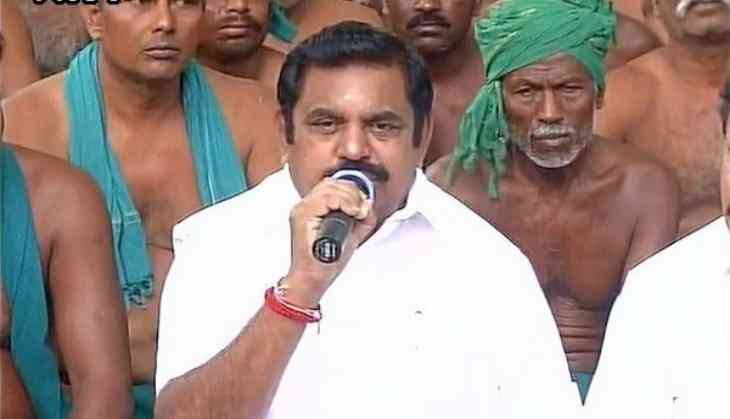 Tamil Nadu CM Palaniswami raises NEET, Cauvery issues at NITI Aayog meeting
Chief Minister K Palaniswami today said he had raised a number of issues concerning Tamil Nadu, including its demand for exemption from NEET test, at the NITI Aayog meeting held in New Delhi.
'We stressed for the exemption of NEET for Tamil Nadu at the NITI Aayog meeting, chaired by Prime Minister Narendra Modi...Also, it has been insisted that the Cauvery Management Board (CMB) should be constituted immediately,' he told reporters here upon his return from Delhi.
Tamil Nadu has been insisting that it be given exemption from the National Entrance Cum Eligibility Test (NEET) for MBBS and BDS courses, with the state Assembly having adopted two bills in this regard. The bills are since awaiting Presidential assent.
Palaniswami had also written to the Prime Minister on Saturday, seeking Presidential assent to the two bills. The Chief Minister said he had also sought the Centre's intervention in ensuring the release of 133 boats of Indian fishermen from Sri Lankan custody.
On his meeting with the protesting farmers in the national capital yesterday, Palaniswami said their demands had been conveyed to the Prime Minister. 'The farmers have withdrawn their protest and will be returning soon,' he added.
Palaniswami, who was elected Chief Minister following a vertical split in the AIADMK after Panneerselvam's revolt against the party chief V K Sasikala, had earlier met Modi in Delhi soon after assuming office and took up a number of issues concerning the State with the prime minister including, drought relief.
-PTI