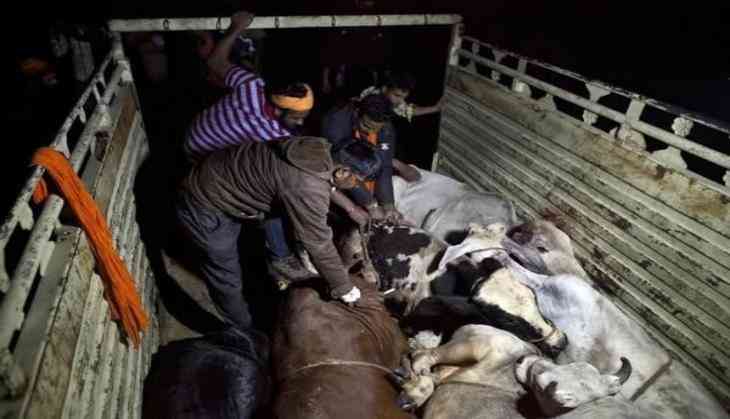 A suspected cow smuggler was killed in retaliatory firing by police on 7 December in Rajasthan's Alwar district, while other five to seven of his accomplice are on the run.
Speaking to ANI, Superintendent of Police (SP) Rahul Prakash said, "A group of five to seven smugglers were seen transporting cows in a small truck. Based on a tip off about a vehicle carrying cows, the police control room immediately blocked the roads.
"But the smugglers broke the barriers placed by police and opened fired on the officers. One of the smugglers was shot at in the retaliatory fire and later succumbed to his injuries," he said.
Further describing the incident, the police said, "The attempt was thwarted but all other smugglers except the one shot dead managed to flee. At least, five cows were rescued from the possession of the smugglers. All the cows are badly injured and are being treated."
On 10 November, a similar incident took place where one person was shot dead by the cow vigilantes in Alwar.
-ANI