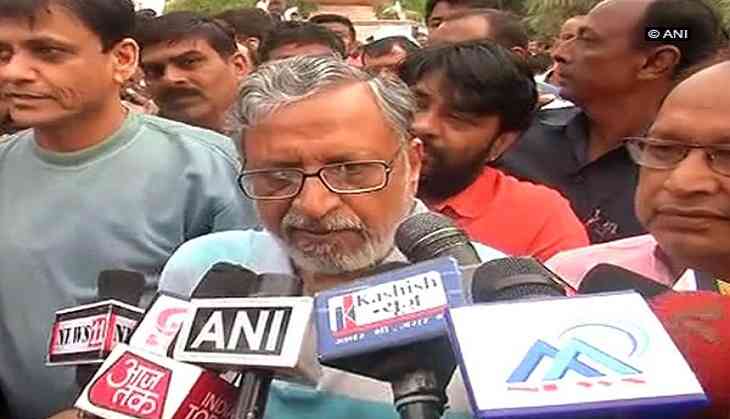 Bihar Deputy Chief Minister Sushil Kumar Modi has alleged Rashtriya Janata Dal (RJD) supremo Lalu Prasad's family for their involvement in irregular land transactions during their tenure in the state.
Modi claimed that the former chief minister was turning out to be the "biggest zamindar" (landowner) in Bihar.
Addressing the media in Patna, the Deputy Chief Minister said that the RJD chief had purchased about 2.5 acres of land near Patna during Lalu-Rabri rule in Bihar.
"The annual rent payable by Tejashwi for the entire period has been fixed at Rs.20, 000, but as per current rates, it should be more than Rs.5, 00,000, subject to frequent hikes in value. It has become a tall order for us to calculate how much land the RJD boss has acquired in this fashion. With more such instances not unlikely to surface, it seems Prasad, who calls himself a leader of the poor, is actually turning out to be the biggest zamindar of Bihar," he said.
"The 255 decimals of land, which is about 2.5 acres, were purchased between 1990 and 2005 which may also be called the period of Lalu-Rabri rule in Bihar. The land was purchased through deeds executed in favour of people related to the son-in-law of the RJD supremo's elder brother, who himself was a Class IV employee at the Veterinary College here," the senior BJP leader said.
Modi further said that the agencies like the Income Tax department, Central Bureau of Investigation (CBI) and Enforcement Directorate (ED) should take proper action against the same.
He added, "On June 13, 2012, the lease for the entire tract of land - owned by a total of six individuals - was transferred in the name of Tejashwi Yadav. The lease would expire on May 31, 2101 - that is, when the RJD heir apparent would have attained the age of 110 years," the BJP leader, who also holds the finance portfolio."
(ANI)