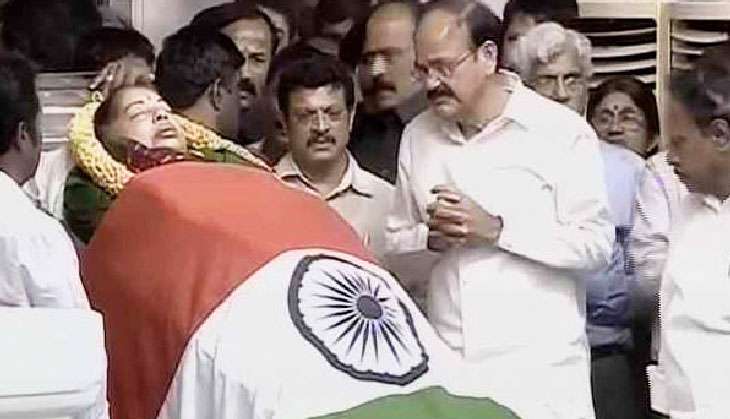 The Supreme Court on Thursday dismissed a petition filed by rebel AIADMK MP Sasikala Pushpa and Tamil Nadu Telugu Yuva Sakthi, a youth organisation seeking a CBI investigation into the death of former Tamil Nadu Chief Minister Jayalalithaa.
The apex court, according to reports, also warned to fine them if they press the plea further.
"What are we supposed to do here? You have filed a petition under Article 32 (violation of fundamental rights of citizens by the State) of the Constitution... We will dismiss these petitions and if you press it further, we will impose costs on you," The Hindu quoted the Bench of Justices PC Ghose and Rohinton F Nariman.
The petition had alleged that the former chief minister's death was "suspicious" as her actual medical condition was not disclosed, no one was allowed to visit her, her funeral photographs showed embalming marks and everything from her hospitalisation to her death "was kept under wraps".
Sasikala Pushpa, in the petition had also alleged that "more than 280 people lost their lives due the shock of death of Ms Jayalalithaa" and "the secrecy maintained raises serious questions among all sections of society".