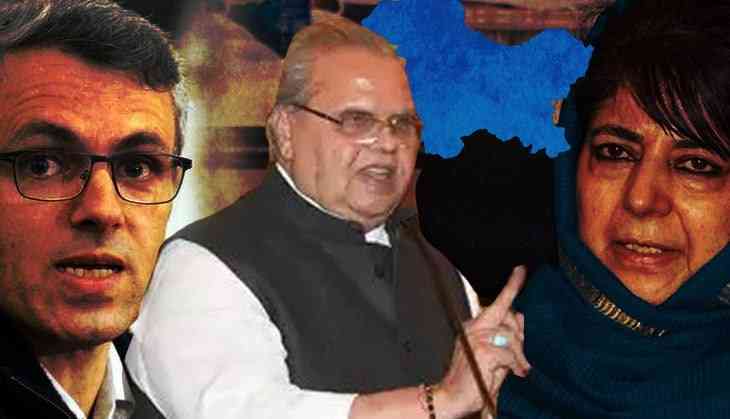 Jammu and Kashmir Assembly dissolution
Supreme Court has today dismissed a plea challenging the dissolution of the Jammu and Kashmir assembly, and the plea was filed by a former BJP MLA.
The decision of dissolving the assembly was taken by the Governor of Jammu and Kashmir, Satya Pal Malik, who had said that due to fear of horse trading, ideological clash amongst the parties, and other significant reasons, he had not invited any of the alliance and dissolved the assembly instead.
"We are not inclined to interfere (with the decision of the Governor)," said the bench, which comprises of Chief Justice Ranjan Gogoi and Justice S K Kaul.
The assembly dissolution was challenged by a former BJP MLA Dr Gangan Bhagat, who had termed the decision a "arbitrary and illegal."
The petition by the Bhagat said, "It is the constitutional convention to invite parties claiming majority to prove it on the floor of the house by holding floor test. The Governor has no power, whatsoever, to deny such an opportunity to such parties by dissolving the assembly in haste and without following the democratic process," as reported by The Indian Express.
The petition submitted in the Supreme Court also read, "PDP being the single largest party which claimed the majority with the support of other parties (should have been) invited by the Governor to prove majority by holding floor test. The Sarkaria Commission report specifically dealt with the situation where no single party obtained absolute majority."
It is pertinent to note that the Governor's rule in Jammu and Kashmir will end on December 18 and President rule will follow thereafter. The assembly tenure of Jammu and Kashmir is till October 2020.
Also read: Lok Sabha Election 2019: Opposition leaders to meet today to discuss path for the 'Mahagathbandhan', AAP to