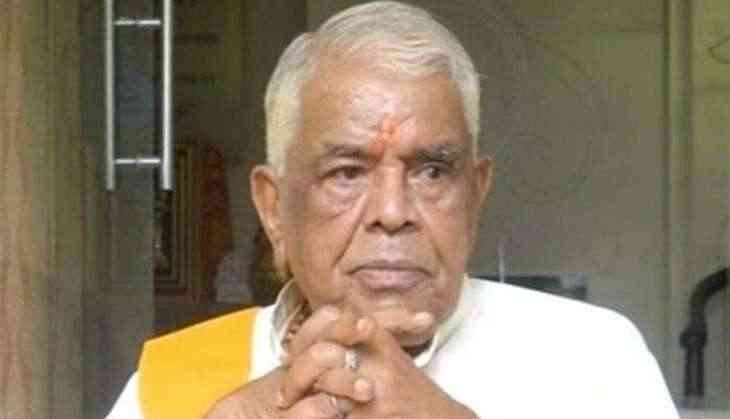 Former chief minister of Madhya Pradesh Babulal Gaur has urged his predecessor Digvijaya Singh to support the construction of Ram Mandir in Ayodhya if Singh is a "staunch Hindu."
Speaking to media on Wednesday, Gaur said, "If Digvijaya Singh is a Hindu, he must come forward to support the construction of Ram temple in Ayodhya."
He further claimed that the Congress leader only visits temples when elections are approaching.
"Whenever elections come, Digvijaya starts visiting temples. If he is a Hindu and calls himself a member of Raghuvanshi dynasty, then he must support the construction of the shrine in Ayodhya," Gaur reiterated.
Gaur's remark comes a day after Digvijaya visited religious shrines and sought blessings from seers such as Digambar monk Acharya Vidyasagar in Bhopal.
Digvijaya, while speaking to media here yesterday, had called himself a "staunch believer" of Hinduism and asked why the RSS treated him as an enemy if it espouses the cause of Hindus.
Madhya Pradesh, which has 29 parliamentary seats, will go polls in four phases - April 29, May 6, May 12 and May 19. Counting of votes for all the constituencies will be held on May 23.
-ANI