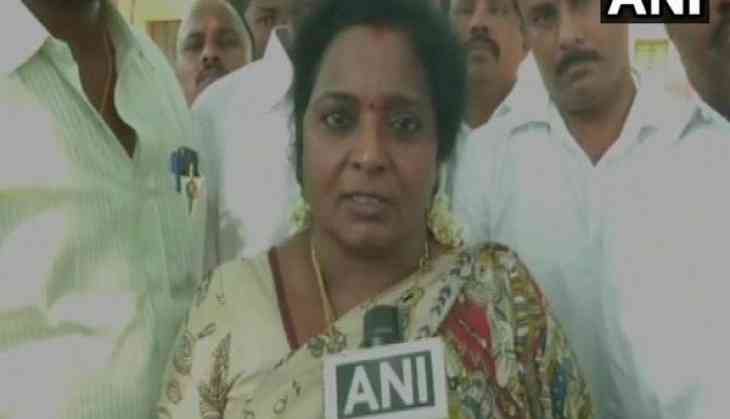 A woman student shouted anti-BJP slogans in front of the party's state unit chief Tamilisai Soundararajan on board a domestic flight Monday and she was whisked away by police after landing here.
Soon after the BJP leader and the student arrived at the airport's arrival lounge here from Chennai, a quarrel ensued, which was caught on a camera.
Tamilisai is heard telling the student at the lounge that a flight was no place to raise slogans.
"It (inside of a flight) is not a public forum....how can you expect me to keep mum when she shouts 'down with BJP's fascist government' looking at me? Is it freedom of expression," she asked.
The woman is said to be a student at an Australian university and she is on a visit to her native district here.
Later speaking to reporters, Tamilisai said, "...she used worse slogans against the BJP government."
The TN BJP chief said when she asked the woman (on arrival at the lounge) if it was appropriate to raise slogans inside a flight, the student started shouting that she had freedom of expression.
The BJP leader said she has lodged a complaint with police, adding they should enquire if some outfit was behind the student. "The words the student used is not expected of an ordinary passenger," she said.
DMK chief M K Stalin, meanwhile, in a tweet said he too would say that "Down with BJP's fascist regime", and asked how many people would the government be able to arrest. He said the student must be released forthwith.
The student was reportedly arrested, but there was no official confirmation.
-PTI