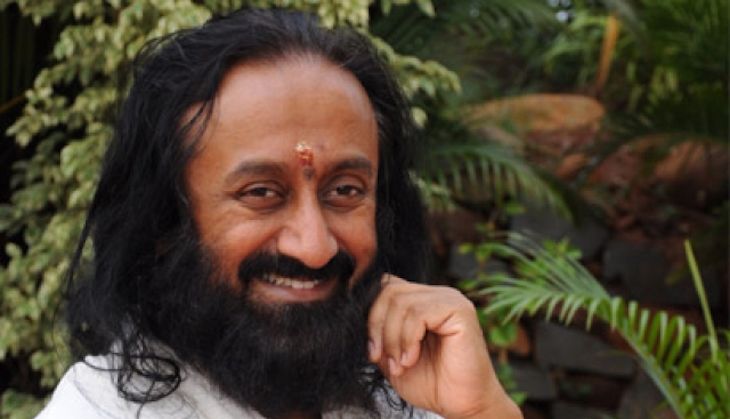 Art of Living founder Sri Sri Ravi Shankar, on Thursday voiced his support for the ancient bull-taming sport Jallikattu, saying the sentiments of the people of Tamil Nadu should be respected.
Sri Sri Ravi Shankar said it is understandable that people are upset and angry as their important festival is being interfered and their rights have been infringed upon.
"I understand the sentiments of Tamil Nadu. Pongal is the biggest festival of Tamil Nadu. The second day of Pongal is celebrated with bulls and cows and for this they have maintained the bulls, respected the bulls from ages and they have protected the breed, the native breed of the bulls," he told ANI in an exclusive conversation.
The Art of Living founder added it is a ritual and not the game of a few rich people.
"I think we need to give proper representation to the court so that can give a fair hearing. Perhaps they have never imagined that it is such a popular game in Tamil Nadu," he said.
"I believe that an appeal will be heard and justice will be with the people of Tamil Nadu," he added.
He also urged the people of Tamil Nadu to ensure that some anti-social elements do not hijack this 'noble' movement.
"I would appeal to the people Tamil Nadu that I am with them and would appeal that please do not let this noble movement be hijacked by anti-social elements which cause violence and chaos in the state. Let's keep politics and anti-social elements out of this movement for justice," he added.
Thousands of protesters have thronged Marina Beach in Chennai against the ban on Jallikattu.
They have demanded lifting of restrictions on the sport, a ban on animal rights campaign group PETA, and an audience with Chief Minister O. Panneerselvam.
Panneerselvam, who met Prime Minister Narendra Modi earlier in the day, urged him to promulgate an ordinance to lift the ban on Jallikattu.
Panneerselvam said Prime Minister Modi told him that he gives highest importance to cultural values of the state and assured the Centre's full support.
The Supreme Court had banned Jallikattu, which is held during the harvest festival of Pongal, in 2014 on a petition by animal rights activists.
Jallikattu hadn't been held for the last two years and was not held this year on Pongal despite multiple appeals from Tamil Nadu to the Centre to issue the ordinance.
-ANI