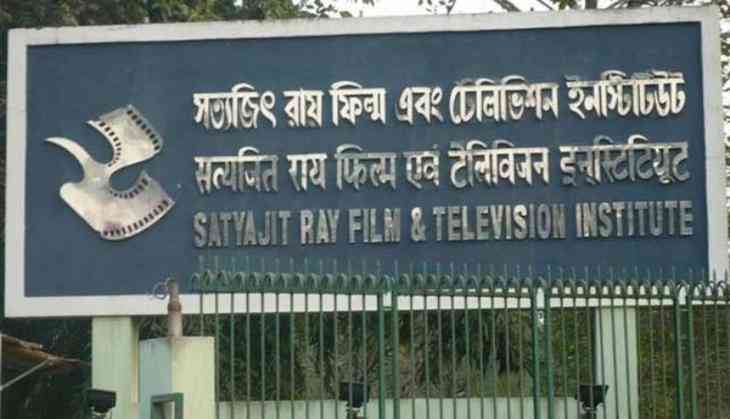 In an unprecedented move, authorities of the Satyajit Ray Film and Television Institute (SRFTI) rusticated 14 female students for refusing to vacate rooms in hostels meant for male students.
The authorities have also lodged police complaint against ten male students, besides throwing them out from the hostel, for forcefully occupying rooms in hostel meant for female students.
The authorities took the drastic decision on Monday, following a three-month-long tussle with the students over the implementation of segregation of hostel for male and female students.
On Tuesday, agitating students locked the administrative building to protest the expulsion. Police forces were deployed outside the campus.
"We had to take this ultimate step because no alternative was left. The students were warned repeatedly. We even wrote to their parents, serving ultimatum, but nothing worked," SRFTI director Debapriya Mitra.
Mitra said the governing council took the decision of hostel segregation in 2009. In 2013, the Union ministry of information and broadcasting sent funds for a new building that was completed by 2015.
"This June, when the academic council decided to implement segregation of hostels, about 30 students among a total of about 230 created a ruckus saying hostel was their private place where they would not tolerate the dictum of the authorities. The Film and Television Institution of India, Pune, the other film institute funded by MIB, has implemented segregation of hostels long time ago," Mitra added.
Initially, the institute, founded in 1995, had a common hostel, with separate portions designated for male and female students.
"Our movement is against a lot of issues related to academics. The authorities, in a bid to divert focus, brought forward the issue of hostel segregation," said Sreecheta Das, one of the rusticated students who is studying direction and is in her final year.
The decision to start separate hostels picked up pace since 2016, especially in the wake of a series of complaints of sexual harassment against members of the faculty and a few male students.
On Tuesday, students started a sit-in demonstration on the campus. Some of the posters they carried read: "We want director, not dictator," "No to authoritarian rule" and "Campus for students".
-ANI