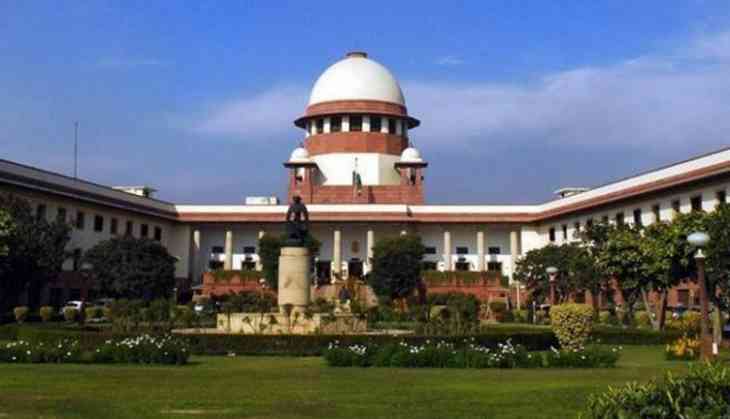 Supreme Court directed the chief secretaries of 12 states to file an affidavit within two weeks explaining the reasons for not appointing Lokayukta or delay and the steps taken for the same.
The states and Union territories were given notice from the apex court are Arunachal Pradesh, Jammu and Kashmir, Manipur, Meghalaya, Delhi, Mizoram, Nagaland, Puducherry, Tamil Nadu, West Bengal, Telengana and Tripura.
A bench of the Supreme Court which comprises justices Ranjan Gogoi and R Banumath was hearing a PIL seeking appointment of Lokpal and Lokayuktas at the Centre and in states as per the central legislation passed in 2013.
"Section 63 of the Lokpal and Lokayuktas Act, 2013, envisages that every State shall establish a body to be known as the Lokayukta within a period of one year from the date of commencement of the Act, however, many States have not done so till date. And many States have not passed the Lokayukta Act in consonance with the Lokpal and Lokayuktas Act 2013," the plea said.
While hearing the PIL, the bench asked Gopal Shankaranarayanan, the advocate who appeared for petitioner Ashwini Upadhyaya lawyer and Delhi BJP leader that which are the states which have appointed Lok Ayukta and which did not?
When he denied of the information regarding the issue, Justices informed the names of the states.
The PIL also seeks a direction to all the states to allocate adequate budgetry and essential infrastructure for effective functioning of Lokayuktas.
The petitioner also said that many state governments are deliberately weakening the Lokayukta by not providing adequate infrastructure, sufficient budget and workforce.
"Issue a writ or direction directing the Respondent 3 to 33, to establish an independent Lokayukta in the spirit of Section 63 of the Lokpal and Lokayukta Act, 2013 expeditiously and provide adequate budget, infrastructure and manpower, essential for effective functioning of the Lokayukta," the plea further noted.