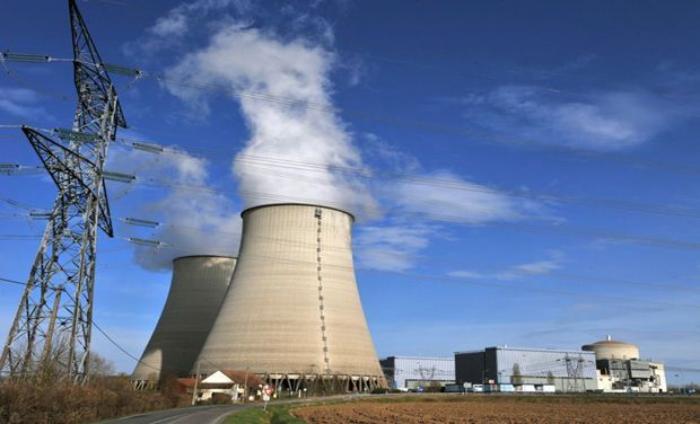 A composite team from the Department of Atomic Energy (DAE), the Intelligence Bureau and the Anti-Terrorism Squad (ATS) of Rajasthan Police broke a smuggling ring that took an atomic mineral called beryl from India to China. About 31 tonnes of beryl was recovered.
The racket was busted after the DAE received an anonymous tip-off by letter in early January and alerted the IB. After confirming the tip, the IB passed on the information to the Rajasthan Police's ATS, which arrested six men by the end of January and recovered the atomic mineral.
Beryl is extracted from the ore of beryllium and used in atomic power plants, space technology and scanning equipment, according to The Indian Express.
A government official said: "An FIR under Section 14/24 of Atomic Energy Act, 1962 was registered by the Superintendent of Police, ATS, Rajasthan Police, Jaipur on the written complaint of Regional Director, Western Region, AMD, Jaipur. Six persons were caught." The chargesheets were filed in the court of the District Judge, Jaipur, on 27 February.
Earlier in October, about 20 tonnes of beryl was allegedly smuggled to Hong Kong from Kandla Port, Gujarat.
About 10 per cent of India's beryl comes from Rajasthan. The mineral is a "prescribed substance" notified by the DAE under the Atomic Energy Act, 1962, and its export is regulated under the Foreign Trade (Development and Regulation) Act.
As a signatory of the International Atomic Energy Agency's (IAEA) Convention on Physical Protection of Nuclear Material and its 2005 Amendment, India is bound to prevent the smuggling of all atomic minerals.
However, India's reputation for nuclear security is low: in 2014, a report by the Nuclear Threat Initiative, a Washington-based non-governmental group gave India a ranking of 23 out of the 25 countries that have enough fissile materials to make a bomb, higher only than Iran and North Korea.
The report noted that India exhibited "weaknesses. in the areas of transport security, material control, and accounting, and measures to protect against the insider threat, such as personnel vetting and mandatory reporting of suspicious behaviour".
India however says that its security measures are based on the guidelines presented in the IAEA's Nuclear Security Series document. "India has taken the necessary measures to tackle nuclear smuggling. The existing Acts and Rules are sufficient to stop and fight the threat of nuclear assets being drained out from the country," said an official.