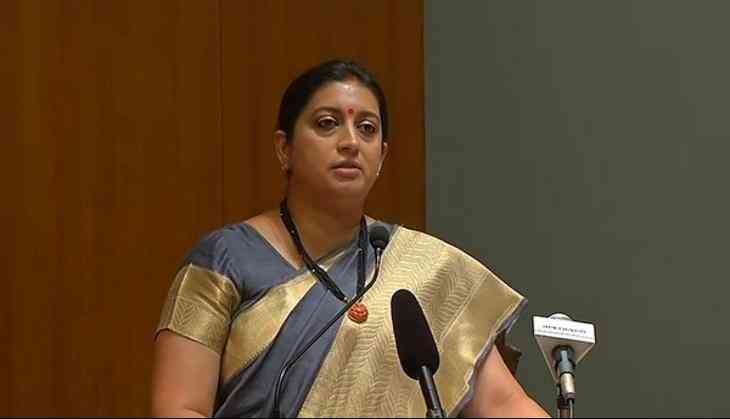 Inaugurating the 92nd Foundation Course of the Lal Bahadur Shastri National Academy of Administration ( LBSNAA) here on 29 August, Union Minister of Textiles and Information and Broadcasting Smriti Irani exhorted young officers to inculcate sensitivity towards the underprivileged and to look upon themselves as custodians of the citizens of India.
She also expressed the hope that officer trainees would work enthusiastically to bring development to the most backward parts of the country.
She asked them to embrace technology through Digital India initiatives for better service delivery.
The minister expressed the hope that the best practices of the public sector and private sector are imbibed by the officer trainees, resulting in a better India.
Irani administered the Oath of Allegiance to the Constitution of India, to the officer trainees.
After the inaugural function, Irani interacted with the trainees over lunch at the officers' Mess at the institute.
The participants of 92nd Foundation Course represent 17 civil services of India and three services of Bhutan. In all, 369 officer trainees are participating the 92nd Foundation Course, including 11 officers from Bhutan.
The inaugural programme, organized at Sampoornanand Auditorium began with a brief welcome by Aswathy S., Deputy Director Senior. The Director of the Academy, Upma Chawdhry, felicitated Irani.
Sridhar C., Deputy Director Senior and Course Coordinator, presented the course overview indicating the multifarious activities, including classroom and outdoor activities that the officer trainees would undertake during this 15-week course.
-ANI