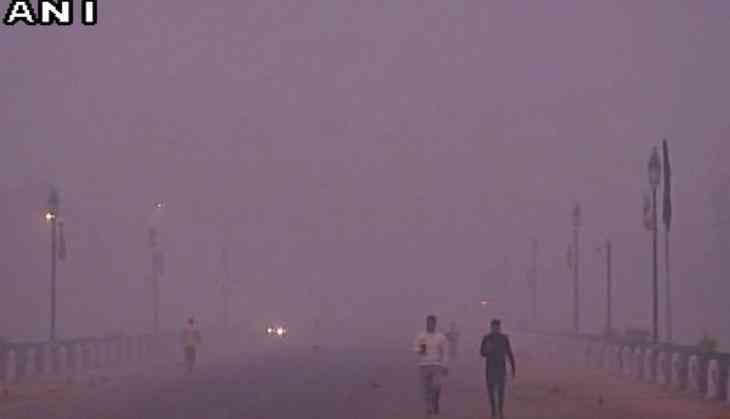 A layer of smog continued to engulf Delhi on 10 November with some of the areas still gripped in the hazardous category of air quality index.
The pollution level in Punjabi Bagh at 802, Mandir Marg at 515, Anand Vihar at 571 and Dwarka at 420 fall under the hazardous category.
Residents of Rajpath area said that they would continue to wear masks as a precaution to save themselves from air-borne diseases.
A layer of thick smog near Bhalswa landfill area in Delhi was noticed in the early hours of today as fire and smoke were also seen billowing from the site.
In the wake of the soaring pollution level in the city, the Health Ministry on Wednesday issued a pollution advisory, asking citizens to drink plenty of water and avoid areas with smoke or heavy dust.
According to sources, the car rationing system will be implemented in the national capital from 13 to 17 November.
Also read: 'Odd-Even' policy to come back in Delhi next week
The decision has been taken in view of the prevailing air pollution in Delhi and parts of North India.
All schools in the national capital will remain shut till 11 November.
The Delhi Metro will also increase the frequency of trains to encourage people to use the public transport.
Also read: Delhi smog: NHRC issues notice to Centre, Punjab-Haryana govt
The city's air quality worsened ahead of winter as cooler air traps pollutants near the ground, preventing them from dispersing into the atmosphere.
-ANI