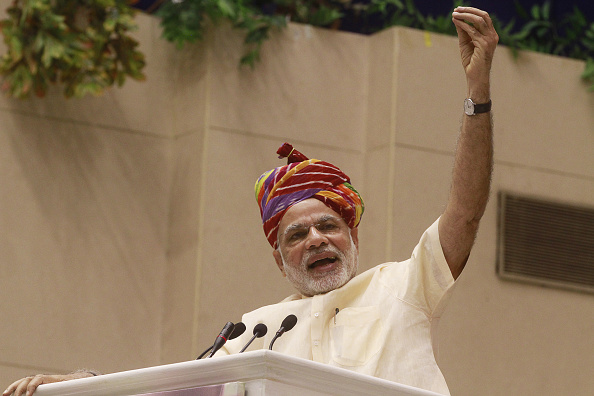 The US is looking forward to Prime Minister Narendra Modi's second visit next month as the 'Silicon Valley' is excited about potential technological partnership.
Assistant Secretary of State for South and Central Asian Affairs Nisha Desai Biswal said the months ahead will be a "very intense time" in US-India relations as the two countries inaugurate the strategic and commercial dialogue in September in Washington.
"We are very much looking forward to Prime Minister Modi's return visit to New York" as well his visit to Silicon Valley, the second ever visit on an Indian Prime Minister to California later in September, Biswal said in her talk on US-India relations at the Consulate General of India's Media-India Lecture Series on 4 August.
She said California is "abuzz with anticipation and excitement" over the tremendous opportunity Modi's visit to the state brings.
She said US Secretary of State John Kerry and Secretary of Commerce Penny Pritzker "are very much looking forward" to hosting External Affairs Minister Sushma Swaraj and Commerce Minister Nirmala Sitharaman and the whole Indian delegation this fall and "work is already underway" to make that a increasingly "significant and consequential" engagement between the two countries.
Biswal, who had travelled to California last week, said there is "buzz" in Silicon Valley about the Prime Minister?s anticipated visit "because we know that one of the things that brings the US and India closer is our culture of innovation and entrepreneurship.
"There is a lot of excitement that the potential of a technology partnership between our two countries can really bring about a new growth model that focusses on innovation, technology to usher in cleaner, more efficient, sustainable and inclusive models of growth for both countries," she said.
She noted that during her visit to Silicon Valley last week, she noticed that entrepreneurs, scientists and investors are very focussed on how to find new paths to partnership between the two countries are are looking at new technologies that will power solutions to the big challenges.
"India is a development laboratory for very cutting edge new ways of tackling old challenges," she added.
Underlining the tremendous potential between India and the US to increase bilateral cooperation across a range of sectors, Biswal said two-way trade has tripled in the past decade from USD 36 billion in 2005 to over USD 100 billion in 2014-15.
"Our two leaders have set us on a more ambitious trajectory, calling for a quadrupling to 500 billion dollars in two-way trade in the coming years."
"We are ambitious but we are bullish that that ambition is going to realised," she added.
-PTI