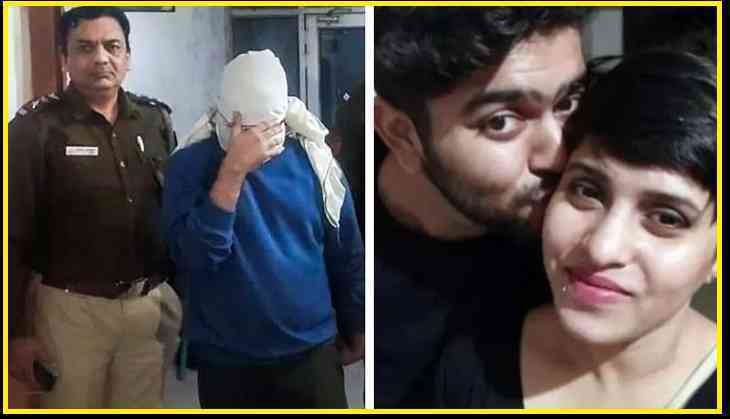 Vikas Walkar met Fadnavis in Mumbai
Vikas Walkar, the father of Shraddha Walkar, met Maharashtra Deputy Chief Minister Devendra Fadnavis on December 9 in connection with his daughter's murder case. The meeting was held at the Deputy Chief Minister's official residence in Mumbai.
Following the meeting, Vikas Walkar told mediapersons that Fadnavis assured him that he would receive justice.
"I have already met the Delhi governor and South Delhi DCP. They assured me that we will get justice. Now I met Devendra Fadnavis. He also assured me the same," said Vikas Walkar.
Meanwhile, Delhi's Saket court extended the judicial custody of Aaftab Amin Poonawala for the next 14 days. The accused was produced before the court via video conferencing.
The deceased's father again requested police to investigate his parents. "Aaftab Poonawala should be given the maximum punishment. The police should also investigate his parents, he said. "Though the investigation is now progressing, there was some delay in the beginning," Walkar said.
On being asked whether he tried to reach out to Shraddha, Walkar said that he did after she left home, but he didn't get much response. Walkar claimed that his last conversation with his daughter was in 2021 when Shraddha informed him that she was safe and in Bengaluru. Vikas Walkar stated, "She merely inquired as to how I was doing and how her brother was doing.
Vikas Walkar said he spoke to Aaftab in September this year after he started looking for Shraddha. "I told him that Shraddha was with you for 2.5 to 3 years and if she leaves you and goes somewhere, isn't it your responsibility to inform me? He said he did not know where Shraddha had gone," Vikas Walkar said.
Aaftab Poonawala was arrested by the Delhi Police after the complaint by Shraddha's father. Aaftab, who works at a call centre in Gurugram, confessed to strangling Shraddha Vikas Walkar and chopping her body into 35 pieces for over two days, storing them in a refrigerator (for three months) and dumping the body parts piece by piece in a forest near Chhattarpur and Qutub Minar.