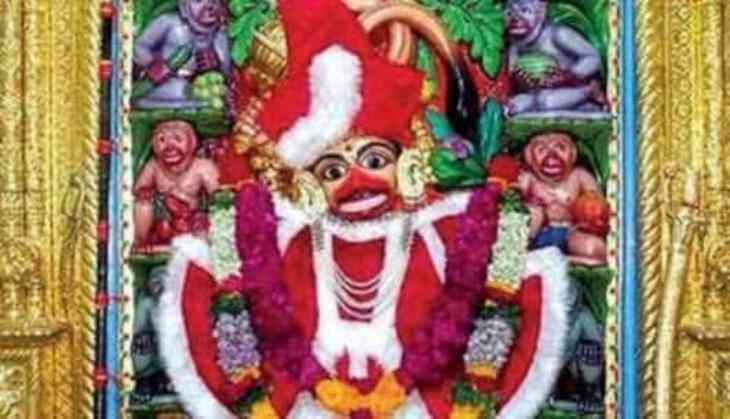 Ahead of controversial comments on Lord Hanuman and on his caste, recently a reports came into light. In a temple in Gujarat's Salangpur, Lord Hanuman has dressed Santa Claus cloth. As per reporters, devotees at a temple Botad clothed a statue of Lord Hanuman with a Santa Claus dress.
When reached out to the authorities at the temple, the priest said that the dress was sent by Lord Hanuman's devotees in the US, adding, "The clothes are woollen and they will prevent the God from catching a cold." "There was no intention of hurting anyone's sentiments," temple's head priest said.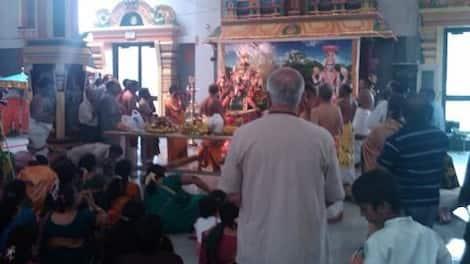 When devotees when to Lord Hanuman who is worshipped as Kashtbhanjan Dev, they saw the statue sporting a red and white dress with a similar coloured cap just like Santa Claus. However, it didn't go well with the devotees and it irked them and they expressed their objection to the authorities.
However, the head priest of the temple, Kothari Viveksagar Swami, termed the controversy baseless. "Our temple is a centre for faith for Lord Hanuman devotees. The said attire is actually a set of woollen clothes sent by our devotee Dharam Patel from the US," he informed, adding the robes might be similar, but "there is no resemblance between them (Santa and Hanuman)."
'Someone called it Santa look and spread the misunderstanding,' he added. "It's believed that the Lord goes to school in the morning. So He was given red woollen clothes," he said.
Also read: Indian diplomats suffer in Pakistan as power gets cut for 4 hours; Pak high commission silent