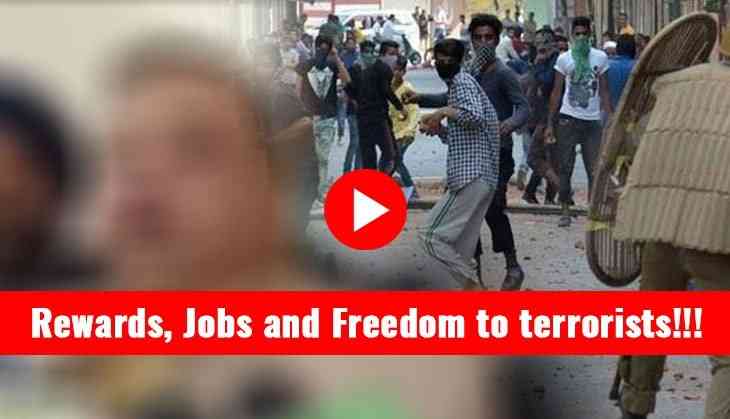 A shocking statement has been given by the senior Congress leader Haji Sagheer Saeed Khan in Jammu and Kashmir who announced to reward the terrorists in the state.
Not only reward but he also promised to give jobs to those suffering after the deaths of 'innocent people' and also to give freedom to those terror suspects who have been jailed. He said to fulfil all of his promises only after Congress party comes to power in the state.
He has given this controversial statement during a press briefing in Kashmir. Khan has also attacked the BJP and announced to give a compensation of Rs 1 crore to the innocent terror suspects who have been become the target of the saffron party in the state and also all the jailed terror suspects will be freed.
Sagheer Saeed Khan said that Kashmir, once heaven, is now surrounded with the dead bodies.
He blamed BJP for its atrocities in the state. He added that if Congress comes to power, then Congress party will offer Rs 1 crore and will give jobs to the sufferers.
Later, he also threaten to hanged to death to all BJP leaders who are behind the killings of innocent people in the state.
Here's a full video:
Also read: Bulandshahr Violence: UP Police arrested the shooter who allegedly shot Inspector Subodh Kumar Singh; see pic