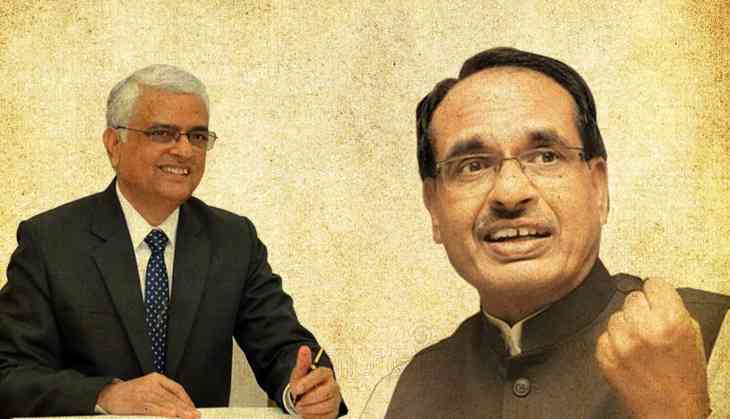 The BJP-led Madhya Pradesh government closed the 9-year-old complaint, filed against Chief Election Commissioner OP Rawat during the elections in Munjali-Kolaras assembly by-election. During the bypoll, the strong scowl's of the Election Commission was witnessed. The proposal of file closure was prepared on 24th February, the day same day of voting.

According to leading Hindi daily, Patrika, Department of Personnel sent the proposal to Chief Secretary BP Singh. As soon as his consent came, the DoP drew the file against Rawat on March 1. OP Rawat, who was the IAS of Madhya Pradesh cadre, was also the principal secretary of the Primitive Welfare Department at the time of the complaint.

In the complaint, he has been accused of unfairly benefitting of the Scheduled Caste to the people who came from outside. The investigation was closed on a basis that the complainant had not provided his full name and address while registering the complain.

Department of Personnel constituted the basis for retirement in the settlement of complaint against Rawat. The file said that Rawat has retired on December 31, 2013, in such a situation, he can not be prosecuted under the pension rules. Also mentioned that the complainant has not written his full name and address, so it is not appropriate to take cognizance of the complaint.
What was the complaint all about:
A written complaint was made to the Chief Secretary in May 2009, in the name of Brahmin, a member of Ajax organization in Seoni. There were allegations against Rawat and his subordinate officer Surendra Singh Bhandari. In the complaint, on 14th September 2008, the decision to not include the Baghel-Bagri caste in the state was decided but they did not issued the order. They got the benefit of the reserved category. The allegation was that the people of Rampa and Panna came from Banda in Uttar Pradesh and gave benefit to Scheduled Caste people. It was a violation of the centerline.
'I have no information that there was a complaint about me. When I do not know about the complaint, how can I tell the file closed?' said OP Rawat, Chief Election Commissioner
These are the probes scale:
If an anonymous complaint comes, then its settlement is urgently necessary. If there are important facts in the complaint and the complainant writes that he is not identifying himself due to the danger of life, then the complaint is taken into custody.

Affidavit is also seen with complaint. If affidavit is not there, then the complaint can be stopped immediately.

"Such complaints should be settled in time. Action should be taken against officers who have long pending complaints. If the retirement is not settled for four years, the accused officer gets the benefit," said KS Sharma, Former Chief Secretary.